Chasity
1-866-427-3996

Hey all you sexy men! My name is Chasity. I am your voluptuous sexy diva. How could you go wrong with me? I'm blonde, curvy, sexy, smart and always horny!

A little about me... I am 26 years old and single. I grew up in a small town in Michigan and now I live in California. Since I was a teenager, I always wanted to be where the Hollywood stars were. I moved out here when I was 20. I rented a one bedroom shitty apartment. I needed to make rent so I got hired to be an exotic dancer. I have now been dancing for 5 years and I love every minute of it. I am now the top dancer at the club I work at. My crappy apartment days are now long gone.
Men ask me all the time if us dancers are all lesbians? To answer that question, some are but a lot of them are bi. I love women and I have been with most of the girls that I work with. The truth of the matter is that I need cock to survive. Don't get me wrong, I love pussy! I love the taste of pussy, but I definitely love the cock.
I love pleasing men! I guess that's why I am an exotic dancer. I now do phone sex because I can please men whether they are right in front of me or on the phone. I have a lot to offer guys on the phone because I have many stories from the club to share. I also have a lot of hot sexy outfits that I can dress up in for you. So, call me and let me surprise you. Let me see if I can make you cum in your pants like I do to the guys at the club.

Forever Yours,

Chasity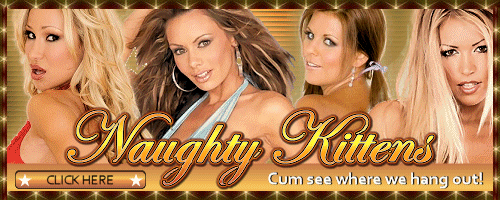 Copyright 2007 www.SmittenKittens.net All rights reserved.
18 U.S.C. Section 2257 - Record Keeping Requirements Compliance Statement - With respect to all visual depictions displayed on SmittenKittens.net, whether of actual sexually explicit conduct, simulated sexual content or otherwise, all persons in said visual depictions were at least 18 years of age when said visual depictions were created. For full custodial records contact us at Customer Service.