Don't Miss The Scenic View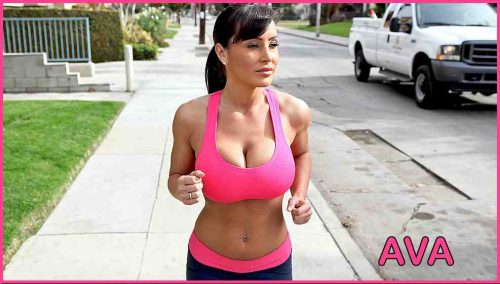 This time of year, you really need to pay attention to what is around you, or you miss out. Beauty and adventure are everywhere. If you don't notice what is around you, you could be missing out on wonderful possibilities for the sexy adventures. What if you're driving your truck down my block, and you fail to notice me jogging along on the sidewalk? What a shame it would be if you failed to notice my big, huge hits bouncing up and down as I run. Maybe you're too shy or think it is too forward to stop a lady on the street, well you're in luck. I am only a phone call away. You can have these tits bouncing in your face any time you like!
Just image though, what an incredibly hot role-play that would be for the two of us. We live in the same neighborhood. We have not seen each other all winter. Now that spring has arrived, everyone is outside again. You are driving along our street, and you stop when you see me running. After chatting for a while, the sparks start to fly. You and I have wonderful chemistry. I invite you back to my place. You pull off my work out clothes as quickly as you can. You grab hold of my tits. We start kissing, and my hand is holding your cock. I feel it growing harder. My big nipples bouncing in your face makes your cock jump in anticipation of being inside my pussy.
Well, don't be a stranger, call me and let's have a great time together.
Call Ava @ 1-888-716-5587
Email- hotmilfava@aol.com