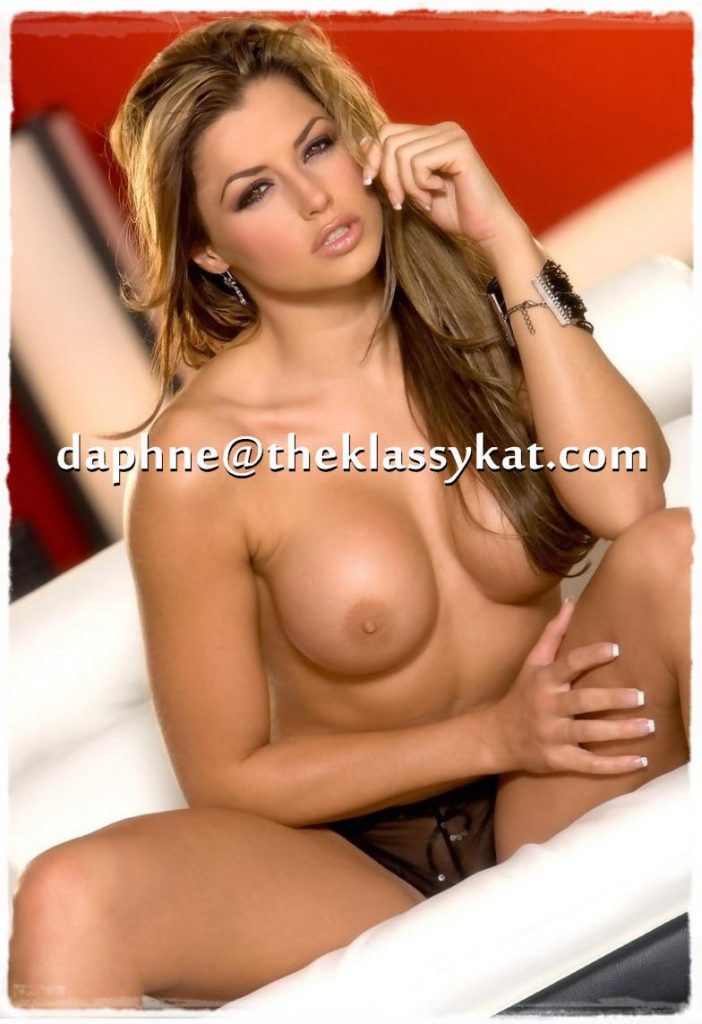 Wouldn't it be perfect if you called me right now? I took a long, lazy, hot shower, but I resisted the urge to pleasure my sweet pussy. Do you want to know why, lover? I need a little company, a sexy male voice to help me get off. 
My girlfriends have left for work and it will be just you and me getting as loud as we want.  I purchased some new toys and am so ready to use them. First though, I want to take my time and use body oil on my gorgeous, toned body. It feels so good to just take my time. I rub some on my tits, and over my hard nipples. Fuck, am I getting excited. 
        Sucking on my dildo, I can taste myself from last night. I'm getting so wet and creamy.  I'm so ready that my hips are moving as though you're fucking me. Maybe just slide my  rubber cock in-between my tits.  God, I need the real thing now!
                                                                              Hurry, or I will start and finish without you! 
.           
Call Daphne @ 1-866-676-9681
Email- xoxodaphne@aol.com