It's Bikini Time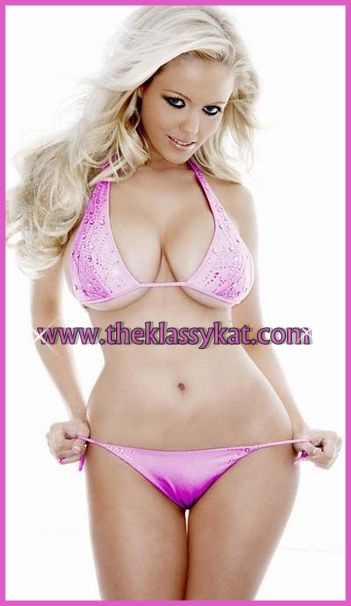 I love shopping, and bikini shopping is one of my favs. I always try to find a new boutique for the selection and to tease the fuck out of the sales person helping me. A new store just opened in the Galleria and it looked rather exclusive with a snobby type crowd. I knew I would walk out with several bikini's and if things went my way, a very satisfied pussy.
A tall, handsome gentleman approached me to see if I needed some help and if I would like a glass of chilled white wine. I happily said "yes" to both. He asked my size and began to show me several in various pastel colors. One seemed tinier than the next, just my style. With him holding my future purchases, he ushered me to the dressing room. He said to call if I needed any help, but I suggested he stay since I could always use a man's opinion.
As I got undressed, he tried to look away, or at least made it seem like he was. I was having none of that! Before putting my tiny top on, I asked him if he thought my tits looked even. Looking very confused, he stammered that they were perfect. I am not really sure how it happened, but soon he was sucking on my nipples and cupping my round ass. Then he slid his erect cock in between my 36DD's and I gave him a hot, slippery, titty fuck. I sweetly asked him if he could ask the hot brunette to join us for a second opinion.
Blonde Bimbo Tiffany
Call Tiffany @ 1-866-794-8175
Email- blondebimbotiff@aol.com