Naughty Kitten Wants To Play In The Snow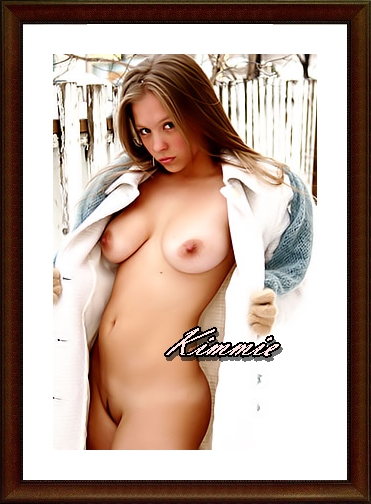 I wake up naked in your bed on Sunday morning, but you are not next to me. I call out your name, but the house is quiet. I hear a sound outside and look out your bedroom window. Shocking to see several inches of snow on the ground in the middle of April. Crazy weather!
It is beautiful, so white and bright. There's big snowflakes falling from the sky. I wrap the sheet around me and watch you shovel the sidewalk, and brushing the snow off both of our cars. It's so sweet of you. Watching you work so hard as made me wet and horny for you. Your cum is still inside of me from last night from our hot fuck session.

I am feeling naughty and playful this morning. I need to fuck you now and cannot wait one second longer. I throw on my coat and scarf, put on shoes, and join you outside in your backyard. I open the coat and flash you. Love showing off my big tits and tight, shaved pussy to you. You tell me to get inside, but you have a big smile on your face.
Want to make naked snow angels and fuck me in the snow?
Naughty Kitten,
Kimmie
Call Kimmie @ 1-866-418-0700

Email- talkdirty2kimmie@yahoo.com