My Sensual, Sexy Fantasy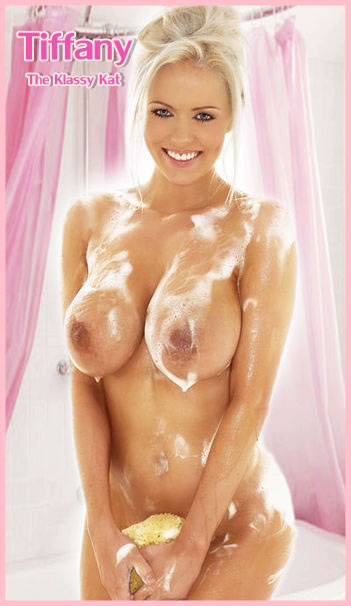 You wake up to the sounds of the rain forest shower running. There is something so relaxing about the sounds of water trickling down. You look around a bit confused, as you are not in your own bed with your wife. Your sexy blonde mistress beckons you to join her. It all begins to flood back to you. The hot well built men, the beautiful women, but most of all your new mistress. She owns you now! Body, mind and bank accounts. 
You join me in the shower and you wash my beautiful, curvy body. You go slow, holding your breath as you wonder what your mistress has planned. I hold your face lovingly in my hand, and give you a long, sensual kiss. I then push you down hard to your knees. You begin sucking my long, thick hard cock. I push your face down as I fuck your handsome face. You look up at me with a shy look, and ask me when the men will be joining us?
Did you enjoy my  hot little fantasy? Don't ever misjudge me. I can do it all! I can be your silly, sexy blonde bimbo, I can be your mommy, your partner in crime, your demanding mistress, and even your baby girl!
Call Tiffany @ 1-866-794-8175
Email- blondebimbotiffany@gmail.com