Naughty Secretary Gives Boss a Helping Hand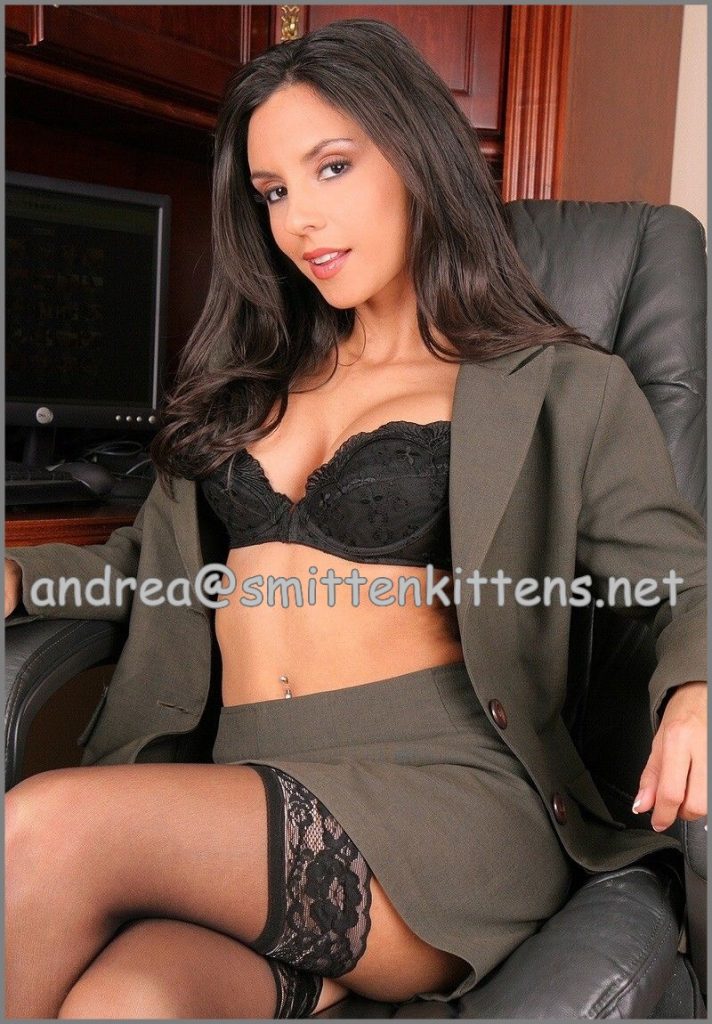 All of your women employees dress so boring, except for one. This is the reason why you hired me. There was a lot more qualified applicants but none of them looked like me.
Your cock aches every time I cross my legs and you can see the top of my thigh highs, and when I take off my jacket, you can see my hard nipples poking through my sheer blouse.
I might not be as smart as the other office ladies, but I know exactly what you're doing when you shut your office door, lock it, and tell me to hold all your calls.
Don't think I didn't see that bottle of lube you have hidden behind your family picture. A few days ago, you were in your office all day, and when you finally came out, you looked like you ran a marathon.
I have a little surprise for you today. I am going to give you a helping hand. I will show you the reasons why you hired me. I might not be a quick learner with Excel, but I am extremely skillful with my mouth.
Call Andrea @ 1-866-557-0112
Email- naughtyandrea06@aol.com