Nanny Submits to Her New Boss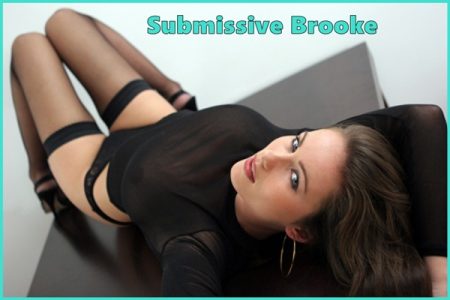 One of the wealthiest families in the city is looking for a new Nanny. It is the best job for someone with the right experience. The kids are surprisingly two little twin angels, which makes this my dream job! The family summers at their beach house on the shore. Also, the family provides their live-in staff members with a large, beautifully decorated room.
The interview was quite unusual. Instead of meeting the wife at their home, I met both parents at an upscale Italian restaurant for dinner. Of course, I wanted to blend into their world, so I borrowed a friend's classy black cocktail dress. Under the dress, I wore black stockings and my nice black heels. Meeting them was kind of exciting, like a date, and I wanted to look my best.
I arrived early, but they came even earlier, and a staff member took me to their table. They were a beautiful couple, both busy professionals with demanding careers. The lovely wife described the job and what she needed. She and I hit off right away. I could tell she liked me, and I felt that this job would be a great opportunity. Then the man put his hand on my knee, looked into my eyes. Soon I learned that there was a naughty part to this job. This elegant couple had some dirty desires. The Nanny would look after the twins during the day, but the couple wanted a submissive whore at night. The bi-sexual wife grabbed my hand and said she thought I would be perfect for them.
Of course, this was a bit shocking that they were so forward. The husband poured me a glass of wine, and his wife confessed she wanted to see me naked. A town car was waiting and took me back to their apartment in the city. As soon as we arrived, she asked me to get on my knees and suck her husband's cock. I complied and gave him a fantastic slow and sexy blowjob, but he didn't cum in my mouth. He picked me up and set me on the table. He pulled my panties down and held my legs back while his wife licked my pussy until I came on her face. Then she held me down, and her husband's cock fucked me until I came.
The three of us moved to their bed, and we had the hottest threesome. Being this family's Nanny is going to be super dirty and kinky. I bet you can guess what happens next.
Call Brooke @ 1-866-921-7101
Email- naughtylilbrooke@aol.com