Piper's Secret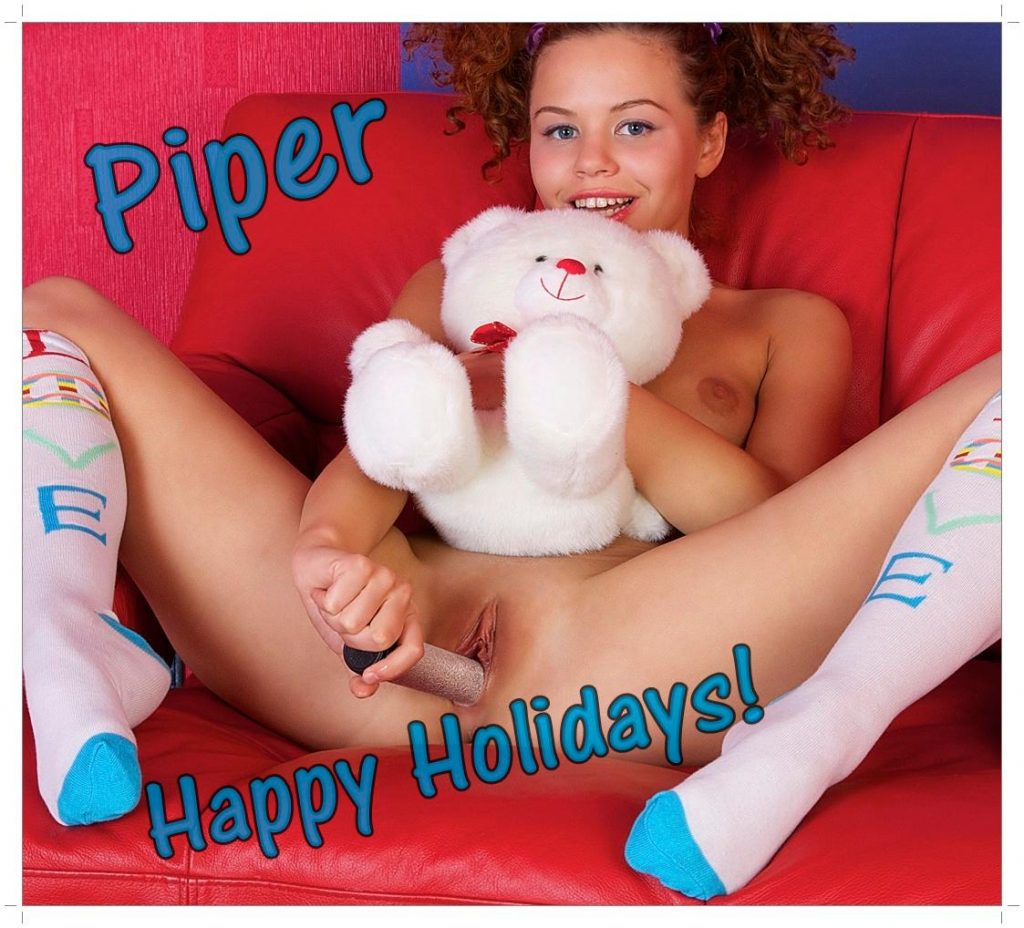 Don't you just love the holidays and all the fun company that visits? My favorite older neighbor has been away, but he is finally back home. I can't wait to see him because I have a little secret to tell.  He played a little sexy trick on me when he blindfolded me and pretended he was his son. He didn't have to trick me, as I LOVE older men. They have really good dick! "Giggles:"
When I was finally alone at home, I knocked on his door. He told me this wasn't a very good time because he was busy entertaining. I am so mad!! I thought I was his only girl. I told him I had a huge secret that couldn't wait.
I followed him into his bedroom, only to see my older sister in his bed. Now I am really mad!!!
Once I tell him my secret, I know I will be his only girl. I ignored my sister and took his hand and put it on my little round tummy. Oh, did I just see his cock twitch a bit? He smiled, and began to feel my growing tits. His big hands feel so good. 
He told me to join them in bed because my big sister has a little secret too!
Happy Holidays!
Call Piper @ 1-866-687-5486
Email- teenpiper4phone@aol.com