Ava's Business Trip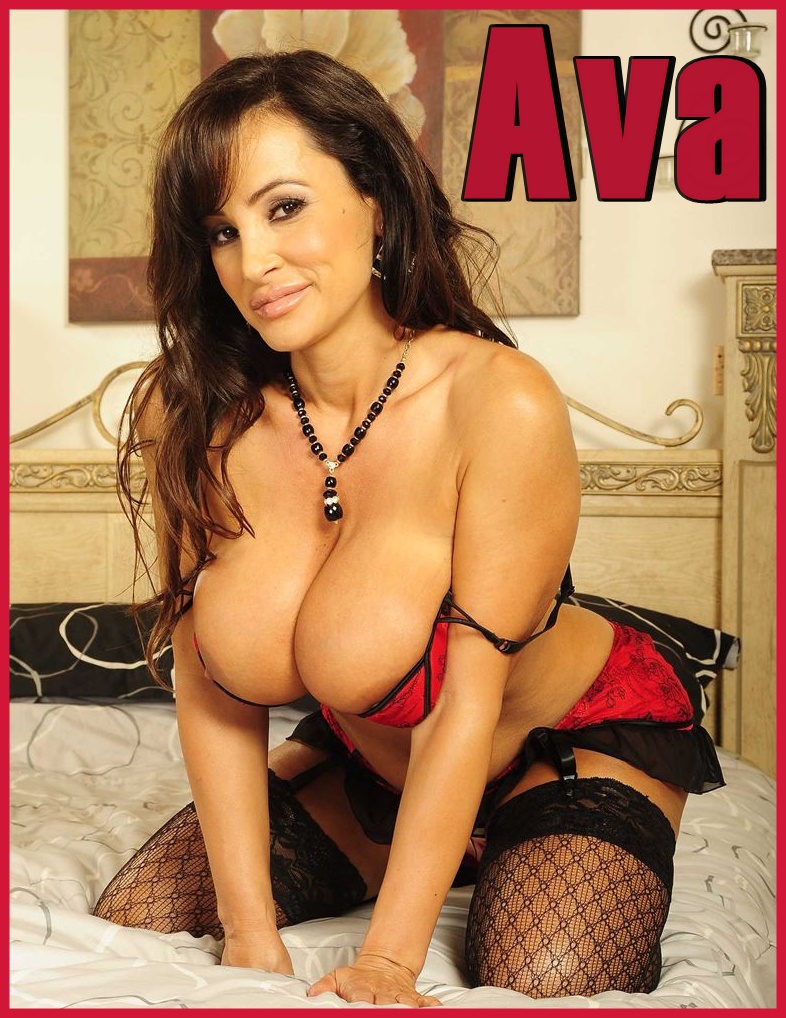 You and I work at the same company but in different locations. We talk on the phone every day. The company is sending us to Chicago for new computer training. We have exchanged a few flirty emails and phone calls and both of us have expressed that we're looking forward to finally meeting each other face to face.
I'm more than a little excited to meet you. I buy new very sexy lingerie.
I find a reason to get you to my room. I have some documents for you to look at. I invite you to my room and you accept my invitation. You're hoping for a sexy rendezvous and it's more than an invitation for something work related.
As soon as I get you alone in my room, I seduce you. You watch my business clothes hit the floor, and I show off my new bra, panties, stocking and garter set. We kiss with passion and desire for each other. You bury your face in my white fleshy breasts.
Your fantasy comes true. You've always wanted to play with my big tits. We fuck for hours. You end up spending the night in my room. We share every earthly, uninhibited carnal pleasure possible between a man and a woman. We have incredible sensuous yet very animalistic sex.
Call Ava @ 1-888-716-5587
Email- hotmilfava@aol.com