Pool Side View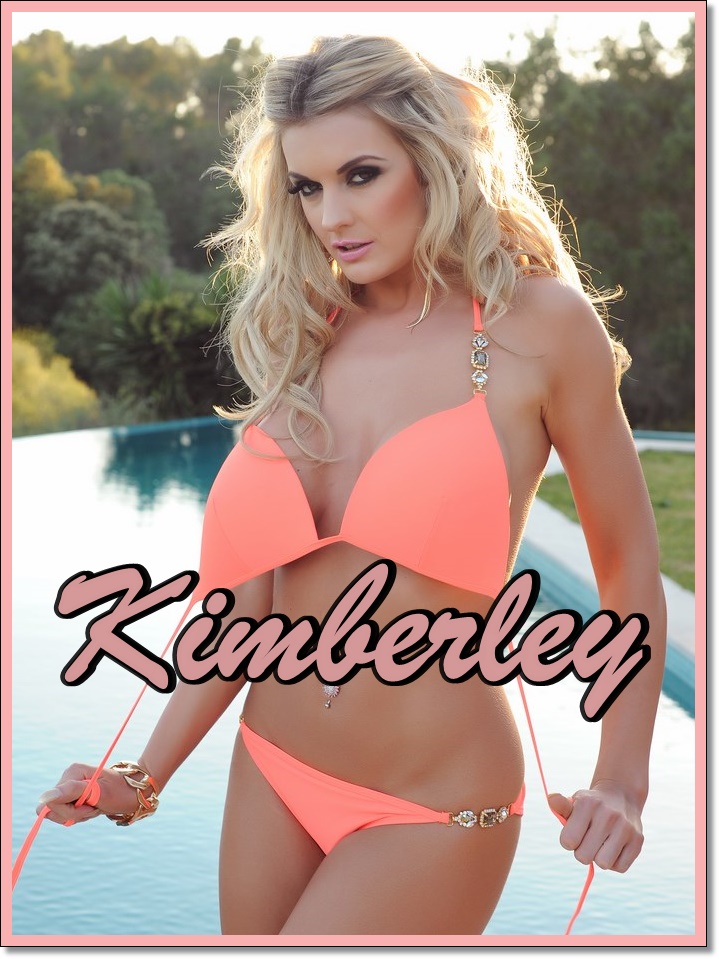 All I did today was lay out by the swimming pool in my pretty bikini. The best thing about it was the hunky guy next door who was outside acting like he was working on his yard.
When I would look over at him through my sunglasses, I could see his bulging cock through his shorts. Of course, being the naughty neighbor that I am, I spread my legs a bit so he could see my shapely, bald pussy through my bikini.
I'm such a bad, bad girl. I could hear my sexy neighbor cussing to himself as I began to rub my horny pussy through my bikini bottoms. I bet he could see just how wet my pink pussy was when I circled the clit through the bikini. Too bad he wasn't brave enough to come over and say hello, he was too busy enjoying the pool side view. 
Call Kimberley @ 1-866-835-6067
Email: naughtygirlkimberley@aol.com