"Show Me Your Tits"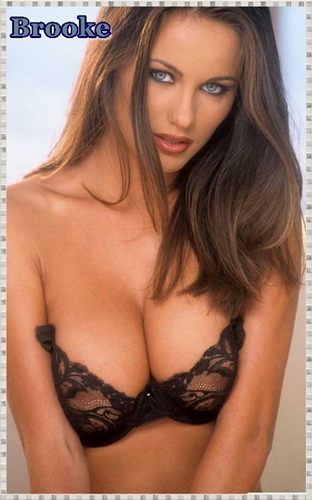 When you walk into a room, people notice you. You make me nervous but excited. You are intelligent, powerful and forceful. Your dominance makes me weak, sweet and submissive.
I am drawn to you, and I would do anything to please you. I beg for your attention with my bright blue eyes. I am too submissive to speak to you first. I hope in a room of beautiful ladies that you notice me and select me for your erotic fun. Maybe you like my curves, my lips, and my soft dark hair. You will find my sweet voice heavenly. I am very eager to please you.
 You speak to me.
"Show me your tits, Brooke."
I turn my back and lift up my hair. You unzip my dress and let it fall to the floor. I turn to face you. My bra straps slide down, and I unhook my bra. I stand before you feeling vulnerable and very sexy. You control my body. I am all yours!
Call Brooke @ 1-866-921-7101
 Message on AIM- naughtylilbrooke