Lady Rayne Severely Punishes Slave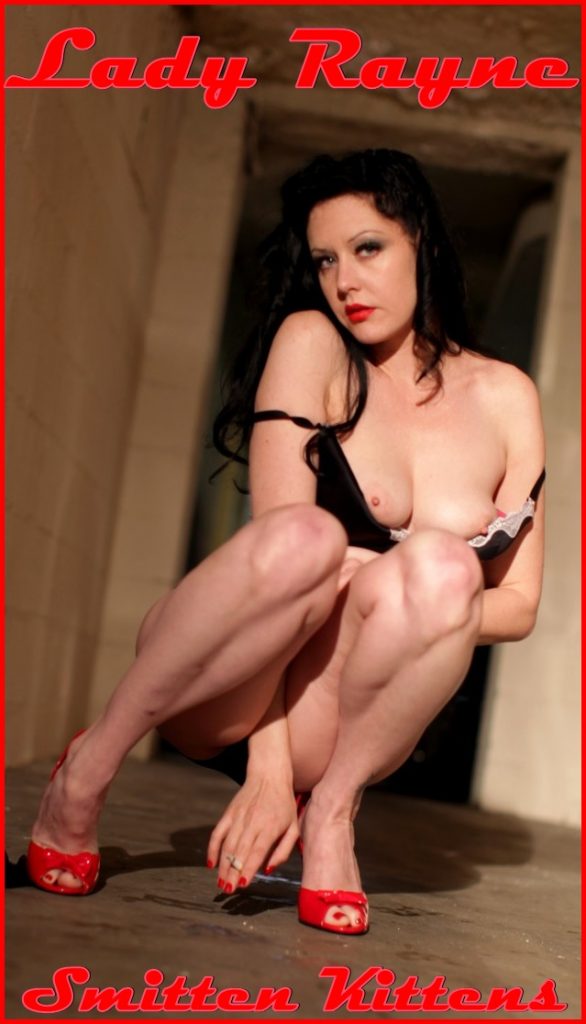 You arrive late which makes me more than just a little annoyed with you. A close friend was in town for the day, and I promised her a hot and nasty session with two of my slaves. "You are late faggot, and you have embarrassed me". I yelled at him. He began to beg because he knew his punishment would be without mercy. I know exactly what my bitches secretly like, and really fucking hate.
I grabbed him by his collar, and dragged him to my guest bathroom with my friend following close behind. He dropped to his knees looking up at me and pleading. "Please, not the enema Lady Rayne".  He actually had tears in his eyes, and promised to do anything. That was laughable as he is my fucking slave. My friend got the enema ready. We made him bend over and spread his ass cheeks. He pleaded even more now for me to let him release the dirty liquid.
We went out for a few hours leaving him filled and in pain from holding it in. We returned in good spirits, and ready to let him release. When I checked on him he apparently had an accident, and was desperately trying to clean things up. That just called for even more severe punishment. He is a bit of a "priss", and always begs for the GQ type of men to suck off. Not tonight, faggot! You are going out, and sucking off dirty, small, useless dicks. That is the other thing you hate with a passion!
.
Call Lady Rayne @ 1-888-738-1720
Email- deviantladyrayne@aol.com