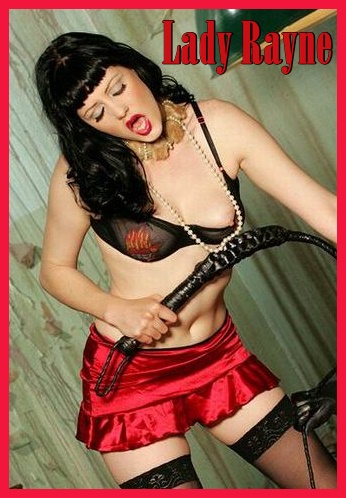 I adore keeping my slaves guessing just what I will do to them next. Sometimes they actually have balls to make a request. Normally, that gets them punished without mercy, but this one amused me.
As my followers know, it is ALL about me and my pleasure. Now me being the twisted Domina I am, I did it to another slave instead of him. Why would I give him what he desires? The tricky little fucker! I invited about 10 of my Domina friends over with their boyfriends, fucks, husbands and such. I made him strip, get down on all fours and blindfolded him. Now sucking a huge dick, taking one in your ass, and jerking off two others can be a tad tricky. I told him he better not disgrace me by falling over. To disgrace me means trampling, and a punishment chastity device with lovely long spikes.
The session was about to begin when I decided I would be kind (not hardly)and fist him a bit to get his asshole open and gapping. I use this sexy leather glove with a few spikes here and there. Sweet, sweet pain. I do love to hear my slaves yelp in pain. Yes, of course there was some deep red blood, but all the better for natural lube. I made the slave that made the request watch, it was oh so satisfying.
It was a very long session, and your lady Rayne is ready for a long soak in tub, and a Arsenic and Old lace cocktail.
.
Call Lady Rayne @ 1-888-738-1720
Email- deviantladyrayne@aol.com