Lingerie Princess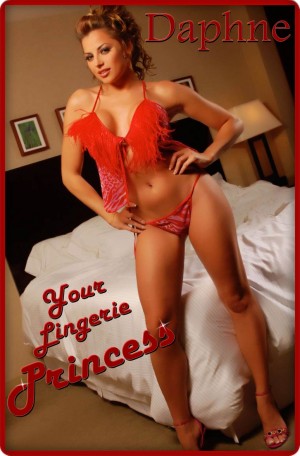 I love lingerie so much! Even if I have the odd night where I am alone, I still wear sexy lingerie. Red and black lingerie is my absolute favorite. I am very picky too. I have every little baby doll, teddy, and slip on scented padded hangers. 
That is how I caught you!
You were doing some tech work for me, and I came home for lunch to bring you some sushi. I took off my heels, so I imagine you didn't hear me at first. I called your name, and then you frantically began to put my lingerie back on hangers. In your haste, you forgot the panties that were tossed from the hamper.
     I always suspected it was you. You seemed to be way too interested in my lingerie even with it not on my banging body. Don't be embarrassed. I always wanted a dress-up doll. Let's see, I think pastels work best for you. Don't be shy, I have always wanted a Lingerie Princess to play with. 
.
Call Daphne @ 1-866-676-9681
Email- xoxodaphne@aol.com