Nipple Play with Mommy Drew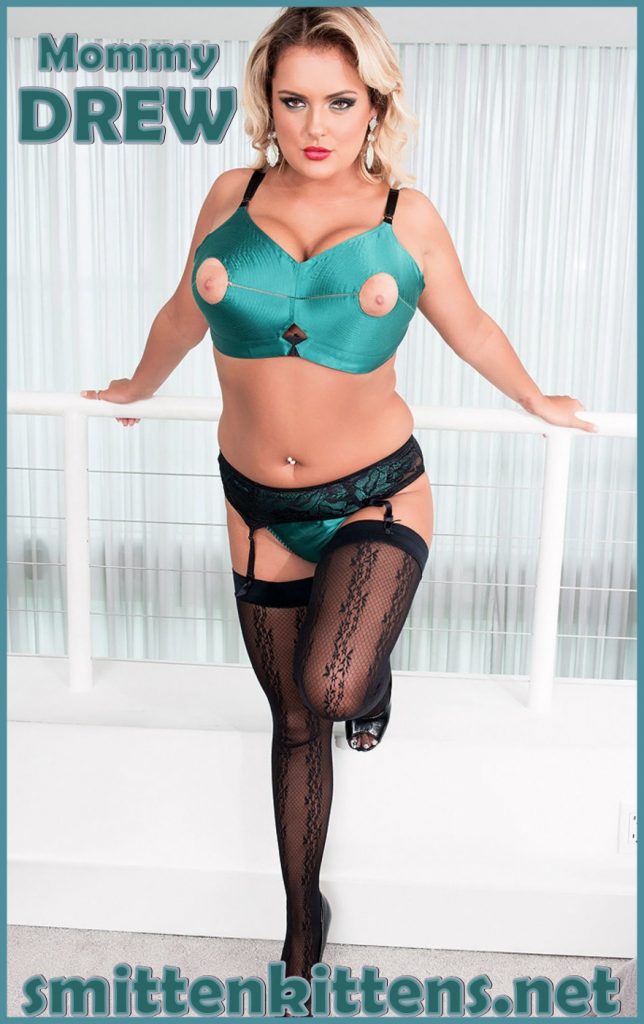 I just got off the phone with Daddy and he wont be home for dinner…again. Another late night at the office. It seems it's becoming a regular occurrence. Oh well, just you and me, sweetie.
I go back to the kitchen and open the oven. Shit! My chicken casserole is burnt. I know you're hungry and I feel awful for burning dinner. How can I make it up to you?
Mommy slips off her little black dress and your eyes open wide, seeing me in some sexy lingerie. You also notice your phone sex Mommy's peek a boo bra with her hard nipples poking out.
Maybe you'd like a little snack before the pizza boy arrives? Sit on Mommy's lap and lick and suck my nipples. I like when you suck on them hard, like a good boy.
Ding Dong!
Hmmm? I can't believe the delivery boy is here so soon. You seem surprised when I walk to the door only wearing my lingerie with my erect nipples showing. I explain to you that is why god made me two huge succulent breasts, one for you, and the other one is to share with the pizza boy. There's plenty to go around. Enjoy! Who needs Daddy anyway.

Call Drew @ 1-866-997-6652
Email- southernnaughtydrew@aol.com