Rainy Days Get Cozy and Kinky with Mommy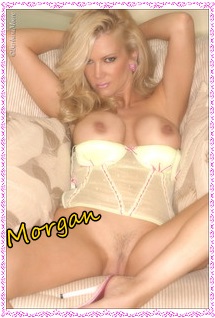 You and your sweet Mommy Morgan are enjoying a  fun summer. The weather in the Midwest, at the start of summer, was cold and rainy, but July was beautiful. There are only a few weeks left of summer before you have to return to school. Mommy has been shopping and running errands to get you ready for a new school year.
Today, you woke up late. The sun in your eyes did not wake you up this morning. The sun is hidden behind the clouds today. It is a rainy day. At first, you mope around the house complaining about being bored and having nothing to do. Mommy tempts with you movies, books, a jigsaw puzzle. You roll your eyes at her and pout as you continue to play your video games. Even that gets boring.
You look around the house until you find Mommy painting her fingernails and toenails a pretty shade of pink. She looks pretty sitting there in her shorts and tight sexy top. You lay your head on her leg. She asks you to finish painting her toes. You admire your work. They look beautiful, and you blow on them to dry them.
Mommy rubs her fingers through your hair and whispers something naughty in your ear. "How about since you are so bored that Mommy paints your fingers and toes with this pretty shade of nail polish?"
You are horrified at the thought. That is for girls, only girls, but Mommy has a way of convincing you that it would be a super fun and silly thing to do on a rainy day. You agree to let Mommy do your nails, and you are surprised at how much you like them. Then she suggests panties and bra. What? Has Mommy lost her mind! You remind her over and over that you are a BOY, not a GIRL!
By the time that Mommy gets done with you, you are wearing pink panties, pink bra, tall white socks, black heels, plaid skirt, and white top. Your hair is in pigtails, and you have lip gloss on your lips. You look like a little slutty schoolgirl! Now it is time for Mommy to show you how girls play together!
In need of a wonderful forced feminization session with Mommy Morgan?
.
Call Mommy Morgan @ 1-866-307-4657
Email- callmommymorgan@aol.com