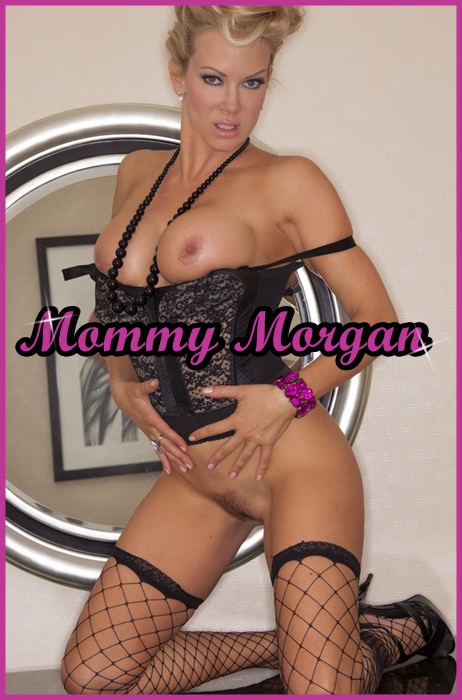 You rush home from school every day. You know that Mommy Morgan won't be home for a few hours. You have the house to yourself and you raid her lingerie drawer.
Every day you pull out every single pair of Mommy's panties and place them all over her bed. Then you get naked and hop up on the bed. You pick up each pair and rub Mommy's panties all over your body. The feeling is intoxicating.
You edge yourself with a pair of panties until you can't stand it any longer and then you squirt into them. You don't want to anger Mommy so you carefully fold and return all of panties so she does not discover your naughty secret.
This afternoon, you wonder what it would feel like to actually wear Mommy's panties. You decide to put on a pair of black extra silky lacy panties. You see your reflection in the mirror. It's very exciting. You find a black garter belt and black stockings, and you put them on. Thrilling! You find a black bra and put that on too.
You edge and edge yourself losing all sense of time. Mommy walks in to her bedroom and finds you looking so hot and sexy. You're amazed that Mommy is smiling and happy to see you dressed in her black silky lingerie.
She hugs you so tight and whispers, "You are such a pretty girl," and you explode right into Mommy's panties.
Call Mommy Morgan @ 1-866-307-4657
Email- callmommymorgan@aol.com