Pleasing The Boss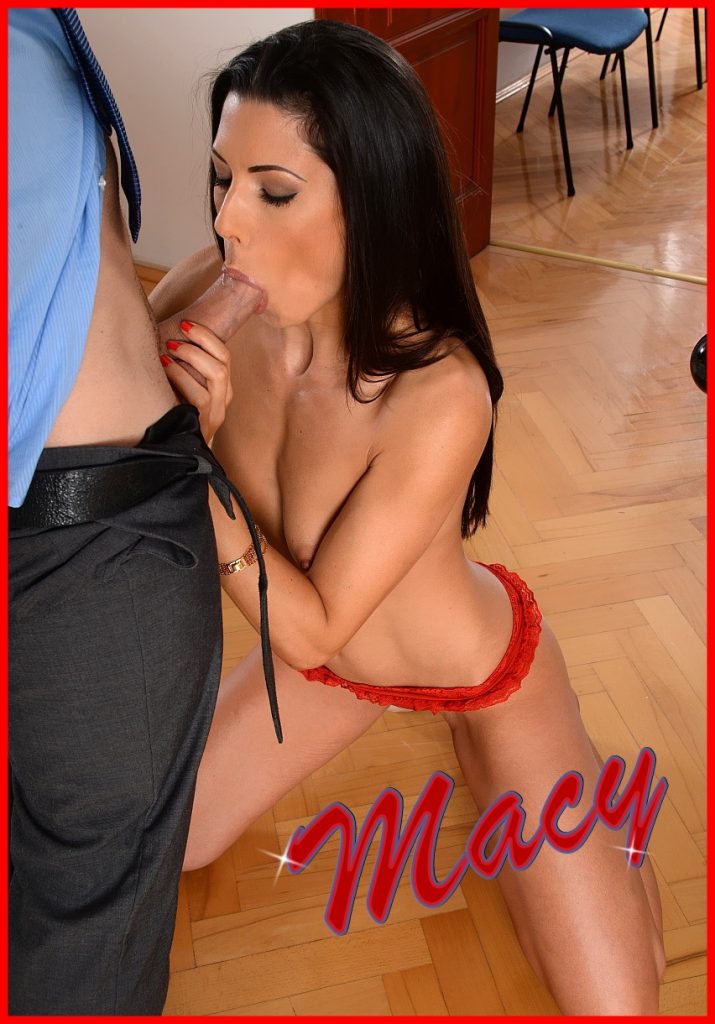 I'm your hot little secretary. I always wear skirts too short and heels too high. No one knows how stressful your day can be but me. Ever since you hired me, there's been so much sexual tension between us. I'm ready to give you all the personal assistance you deserve.
 I walk into your office and I notice you're on the phone with your wife. I close the door behind me and lock it. I start to undress in front of you while you're on the phone.
 I sit on your desk and slowly spread my legs open. I play with my pussy and run my finger under your nose and into your mouth. You start fingering my pussy while your wife talks to you, but you really aren't listening to anything she's saying. You're hypnotized on my fingers sliding in my beautiful, wet pussy right in front of you.
 I get on my knees and take you into my mouth, caressing your balls with one hand and stroking your cock with the other, while sucking on your head. She has no clue you're getting pleasured  while you're talking to her.
You grab the back of my head and shove me down on your cock as you release your sweet juice for me. I love the warmth and salty cum as it hits my throat. I swallow all your juices and not waste a drop. I'm such a good little secretary, aren't I?