I find myself in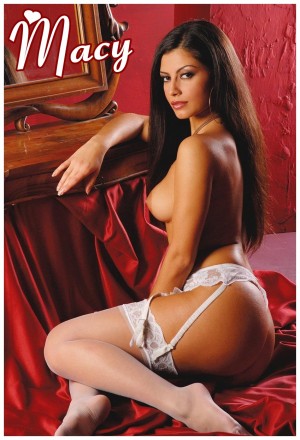 need of a slut who needs to be used. Do you have a dirty little secret you want to tell me? Really nasty things you have done or fantasize about doing while dressed up? Maybe sucking another mans cock or possibly getting butt fucked by a big black cock.
My biggest pleasure comes from taking your manhood away, allowing you to feel a total loss of control. Being dominated by a woman like me, and being forced to suck a cock against your will after I make you put on some dick sucking red lipstick. I will break the boundaries of shame and embarrassment, and break down your facade.
I know exactly what a guy like you wants more than anything, you want to eat my cum filled cunt! You will just have to rub one out a loser, there will be no fucking for you today, just like every other day of your life I am quite sure!
Always remember that Mistress Macy likes all type of naughty sluts.