Show Me Yours and I'll Show You Mine!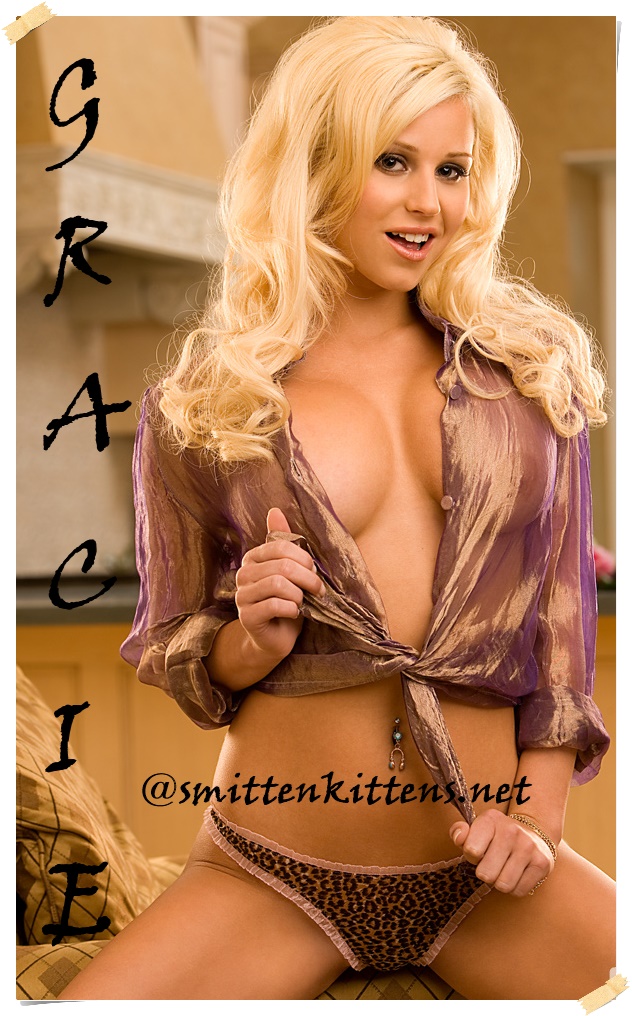 That's right, I'll defiantly show you mine if you show me yours. Ever play that game when you were younger? I was the young blonde that loved showing off my hot, little body. Nothing has really changed much. I don't give it all up right away though, I love doing a slow, sexy strip tease to get your cock at my fullest attention.
Let's do a naughty role-play where we are complete strangers that meet at a hotel lounge. You can't resist a hot, sexy blonde wearing a sheer top, short mini skirt, and stilettos heels.
We flirt for a little bit. It doesn't take much to seduce you to come to my room. My creativeness will take over and spin a raunchy role-play we'll never forget.
So let's make a deal, show me yours and I will gladly show you mine!
Playful Gracie
Call Gracie @ 1-866-949-4108
Email: playfulgracie@aol.com