Gracie Has a Panty Obsession! Panty Boys Wanted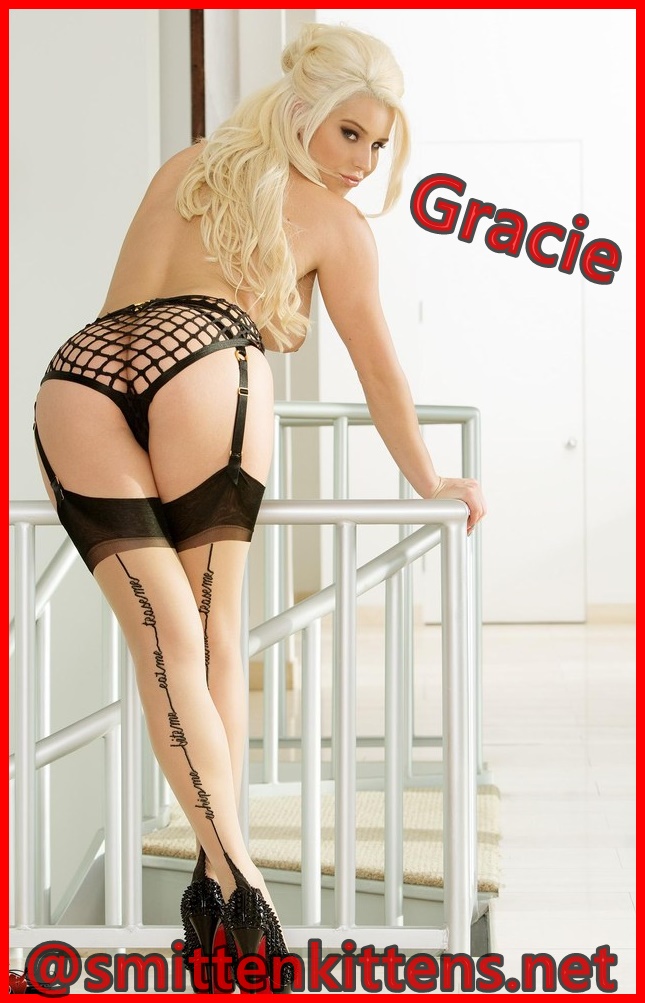 I'm a bit of a panty whore! I have every kind of panties you can think of. I change my panties 2-3 times a day so they tend be all over my bedroom.
One of my favorite types of calls I get is from panty boys! Right off the bat, we have something in common. It's such a fun call because I get to talk about my panty obsession, and describe all the different kind of pairs I own. I love hearing what my panty boys are wearing, or would like to wear as well.
We don't have to stop at panties, I would love if you fully dressed up in a lace bra, garter belt, thigh highs, and a hot pair of stiletto heels. I want you to describe to me how good the silky fabric feels on your skin.
Dressing sexy always makes me feel so horny and I'm sure it has the same affect on you as well. We will both get so turned on during our call that we both make a big mess in our panties. Doesn't that sound like fun?
Call Gracie @ 1-866-949-4108
Email: playfulgracie@aol.com