Family Fun Fantasy Starts in Hot Kitchen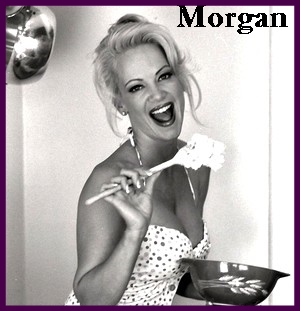 Her son opens the door and sets down his backpack. It was a bad day at school, and his head hurts. The bus was so loud, and he has such a long bus ride to get home. The teacher caught him daydreaming, and he has a ton of homework, but it feels good to be home. As he sheds his winter coat, the house is warm, extra warm.
Mommy is baking, and there is a scent of something delicious coming from the kitchen.
The boy smiles and runs to the kitchen. His favorite thing about Christmas is not presents or treats; it is Mommy's holiday baking. It is not her special gingerbread men made with real ginger. Mommy gets hot in the kitchen, and she wears her hair up. Something about seeing Mommy's naked neck gives him a boner. Oh My! She got super hot doing her holiday baking today, and her jeans and sweater are on the floor. Mommy is only wearing an apron with strings that tie around her neck. Her bare ass, all exposed, as she pulls out a tray of sugar cookies shaped like Christmas trees.
She smiles and hugs her beloved boy. A nipple slips out from behind the apron and brushes against his cheek. He is completely speechless, but Mommy's soft and nurturing voice asks him about his day. He shakes his hand and points to his pants, between his legs. The boy is in agony as his young cock pops up and forms a tent in his pants. Pre-cum drips into his little white underwear. His balls are so blue that there are tears in his eyes.
The tortured boy blushes, very humiliating that he needs help that only Mommy can provide. She smiles and promises that he is a growing boy, and a hard-on is natural and normal. The young boy knows that Mommy knows best. Her special kind of love makes him feel fantastic, so much better than his hand alone can provide. Mommy takes off her apron and lets the boy stare at her naked body. She takes him into her bedroom and milks his cock, as only she can!
Spend some time with me, your sexy Mommy Morgan, this holiday season!
Call Mommy Morgan @ 1-866-307-4657
Email- callmommymorgan@aol.com