Holiday Party: Get Kinky With Me!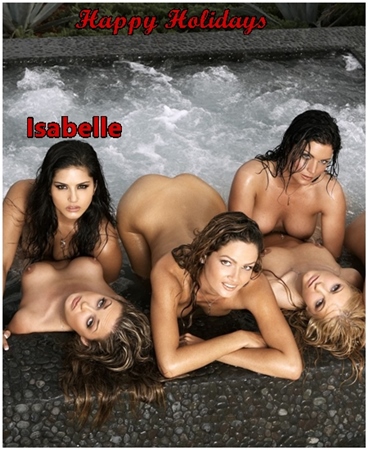 Sometimes you have to find a hot babe and let her rock her world! 2020 has been a rough year, and nothing seems normal this holiday season. We have to get very creative to make things sexy and fun. 'Tis the season to get naughty and naked but find a way to stay safe.
My roommates and I have been following all the social distancing rules instead of hitting the hottest clubs in town. There will be no hot Latin bartender or BBC bouncer to bring back to my place for an after-hours sex party! My pussy craves a big, hot cock, and I am not alone. They're so many hot girls in my building, especially my sexy roommates. Girls get cranky when not getting fucked enough!
The other night, it was time for my roommates and me to do laundry. There were a bunch of very sexy guys in the laundry room too. Everyone was in a rather foul mood, so it was pretty quiet. That is until this blonde girl came in dripping wet wearing only a t-shirt. She is fucking the night security guard, and he opened up the rooftop pool for us. All of us girls stopped doing laundry and texted all the hot guys in the building to join us on the roof and bring cocktails! Want to learn more about the holiday party?
The thing I miss most this holiday season is finding that hot guy and hooking up after drinking cocktails. Let's you, and I hook up! Phone sex is intense, and I will have your hard cock dripping before we cum together!
Call Isabelle @ 1-866-704-9517
Email- isabelleisgoing2rockurworld@aol.com