Never Too Old To Play With Toys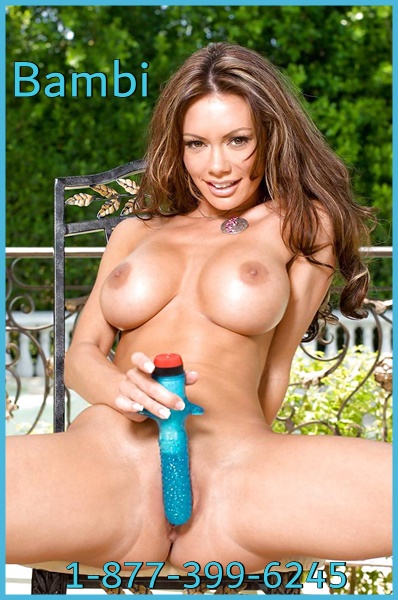 As any good slut would, I have a well stocked toy chest and I love to use them during my calls! I have so many fun things to play with… dildos, plugs, vibrators, clamps- you name it, I have it.
Wouldn't you love to choose the toy and tell me exactly how to use it? It's hard for me to give up control, but there is something about having my orgasm controlled that way that really makes my pussy drip.
Today I am going to give you the control, you're never too old to play with toys. Come play with me today!
.
Call Bambi @ 1-877-399-6245
Email- talknasty2bambi@aol.com