Mommy Knows What's Best For You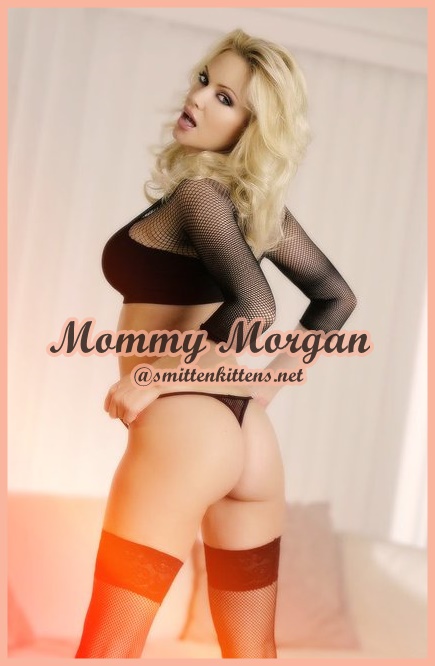 I walk into my bedroom. I find you wearing Mommy's bra and panties. Your face is all red and you look guilty. You look like a little boy with his hand caught in Mommy's cookie jar.
You apologize for being naughty. You start to take off your panties, but I stop you. It's okay, Sweetie. You look so cute in Mommy's lingerie.
Let's finish the look with a little lipstick. Oh my, you have such kissable lips on your sweet little pouty mouth. Now, put on these black, silky stockings and garter belt. You look so sexy!
I give you big hug. I feel your hard stiffy rubbing against me. We better take care of that, Sweetheart. Here let me help you.
After all, you know Mommy Morgan knows what is best for you!
Call Mommy Morgan @ 1-866-307-4657
Email- callmommymorgan@aol.com