Giving The Neighbors a Show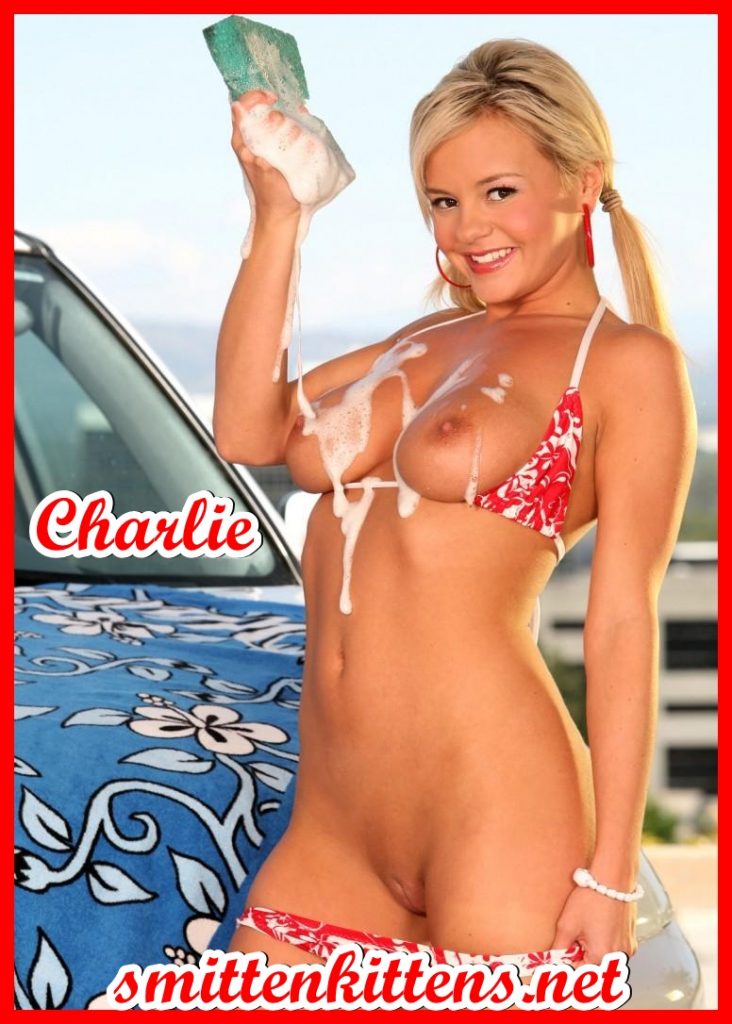 I may look sweet, but I can be really bad. My small town can't handle me. I like to wash my car in my little bikini. The neighbor women aren't too happy because their husbands can't stop staring at me.
The other day I was washing my car when I noticed to neighbor that I babysit for was checking me out. I gave a little wave and put on a show for him. I lathered myself up with the soap and water and rubbed my perky tits and tight pussy. I think he liked this little show because he made his way over. I dripped the wet sponge all over him. I pressed my tits into his chest and gave his cock a gentle rub.
I then pulled his shirt and dragged him in front of the car. I pushed him down and unzipped his pants. I loved sucking his big, throbbing cock. I sucked his cock like I have never sucked a cock before. He filled my mouth with his warm, creamy cum.
I left him there and continued washing my car. I looked over and noticed a few neighbors had got a show. I am really hoping they may want to join next time.
.
Call Charlie @ 1-866-825-4709
Email- coedcharlie@aol.com