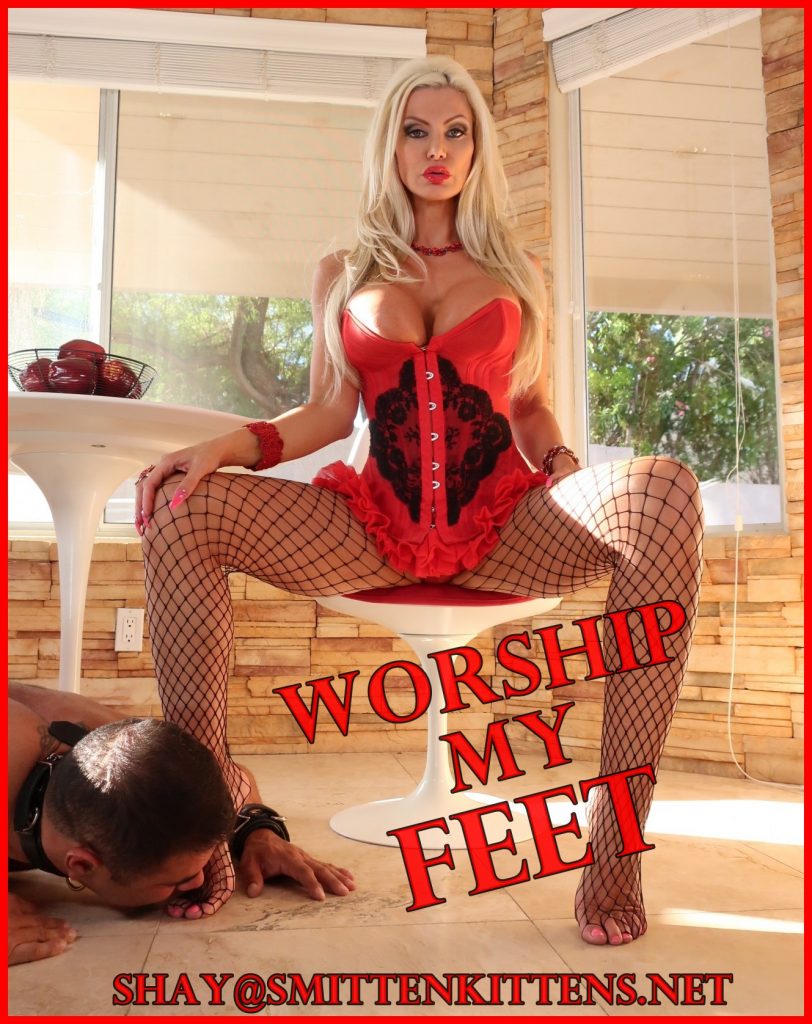 I catch you staring at my beautiful feet. You can't help but get hard as you see my perfect toenails are painted hot pink. You instantly imagine those toes wrapped around your cock, sliding up and down. You know not to get your hopes up though.  After all, a Mistress is meant to be served, not to serve you.
  If I let you cum all over my toes that will be "solely" at my discretion. 
"May I?" you ask tentatively, gesturing towards my foot. 
I smile and lift it for you so that you can slip my six inch heel off slowly. You sigh contentedly as your thumb starts to stroke the arch of my foot. It smells so good, you lean down and inhale. You become almost lightheaded, stroking my foot faster. You begin to moan as I glide my toes around your mouth. What would you do to have a little taste? You'll have to prove yourself to me before I allow this.
Call Shay @ 1-866-295-5565
Email- shay4anypleasure@aol.com