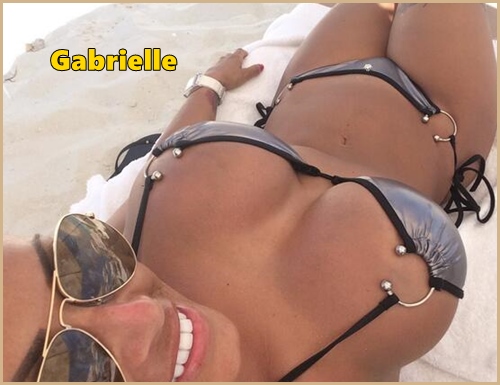 Are you heading to the beach for Spring Break? Or maybe you can't get away this year. How about a fun fantasy hook up with a sexy, tan bikini babe? You would have the best week of your life! A erotic "no-strings" girlfriend for seven days and six nights!  
That is the best scenario when you're out of town, and no one is looking over your shoulder, the standard rules don't apply. You can forget that you're married or have a vanilla girlfriend. Don't you crave a wild, sexy girl that has no inhibitions? I have my big tits and love to show them. I love shocking strangers and seducing you at the same time.  
We can drink and party until I get your cock horny and rock hard. I love to dress in next to nothing. I would love if you showed me off! I don't look like your girl back home. I don't fuck like here either. I am hot and aggressive. I never say no to anything. There are so many places to fuck. There's the beach, the pool, the balcony, the roof of the condo, a corner in the bar, and on a boat. Let's get creative and have an erotic encounter together. 
Your Hot Party Girl,
Gabrielle 
.
Call Gabrielle @ 1-866-677-6709
Email- yourgabbygirl4phone@aol.com