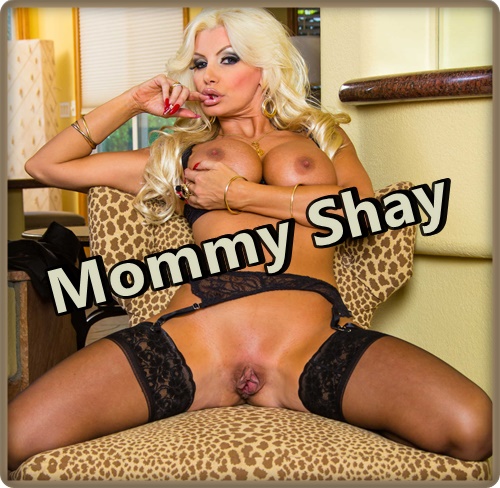 Mommy had so much fun last night. I was up until 4am with a little party in my bedroom. I hope I wasn't too loud.
You got up early this morning, and you were so eager to spend the day with your favorite Mommy. I was half asleep when I felt you crawl into bed next to me. I felt your hard-on against my back, but Mommy was too tired to play yet. 
Since it is my special day, I told you to bury your head between my thighs. I have a nice surprise for you. Be a good boy, and lick up all the sweet cream out of my freshly fucked pussy.
It tastes so good, doesn't it?
I know we had plans today, but I was thinking of staying in. After you eat my delicious cream pie, I might give you something in return.
Call Shay @ 1-866-295-5565
Email- shay4anypleasure@aol.com