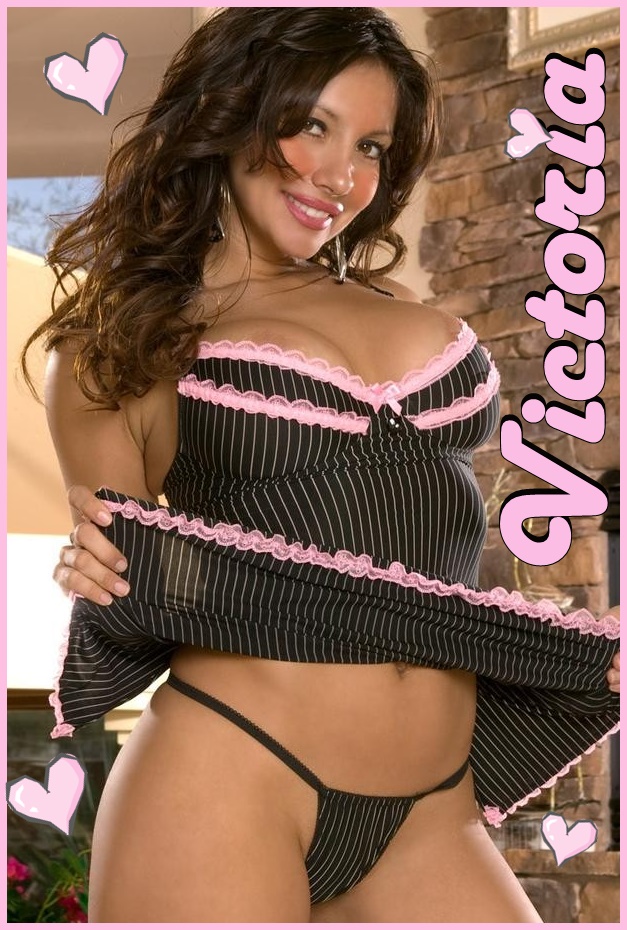 It's been a long day at work and you're ready for some serious stress relief. Not to mention, it's Valentine's Day and no special woman in your life to share it with.
You open your front door and there I am. I'm waiting on your couch wearing only a sexy, pink and black lingerie and black fuck me heels. Your cock instantly hardens as you see my delicious curves and my ample breasts popping out of my teddy.
You walk over to me and I unzip your pants. They fall down to your ankles and I take your cock into my hands and slowly stoke you. I wrap my lips around the head of your cock and I start to lick and suck your cock like it's never been done before. I can feel you getting harder in my mouth. My red lips are on a serious mission and that is to give you the most orgasmic blowjob of your life. You can't take it any longer and you release a huge, hot load into my mouth.
This is only the beginning. I am no where's done with you yet. I'll be worshiping your cock all night long. You better call into work tomorrow because you'll defiantly need a day to recover.
Are you ready for a Valentine's Day to remember? I promise to drain your balls over and over again!
Call Victoria@ 1-888-307-4889
Email- klassyvictoria@aol.com