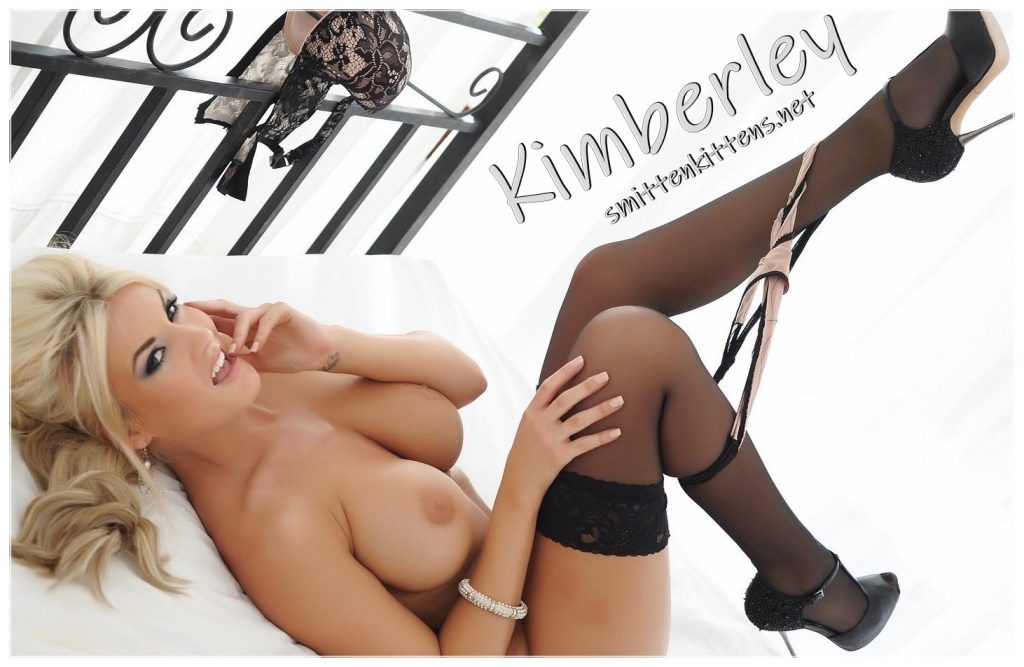 If you're a leg man then have I got the legs for you! My long, luscious legs love to be wrapped around your body while you're pumping my tight holes. I love to spread my creamy thighs and show you what your cock has been drooling for.
Imagine me on your bed, slightly propped against your pillows, my long legs spread wide apart for your viewing pleasure. I have on black stilettos heels with black knee highs. I take my fingers and spread open my pussy lips for you. It's your turn to dive in, head first. My lavish legs pull your head deeper into my wet pussy.
Oh yes, my legs can do many things that might surprise you. Call me and I will tell you exactly how I am going to seduce you.
Call Kimberley @ 1-866-835-6067
Email: naughtygirlkimberley@aol.com