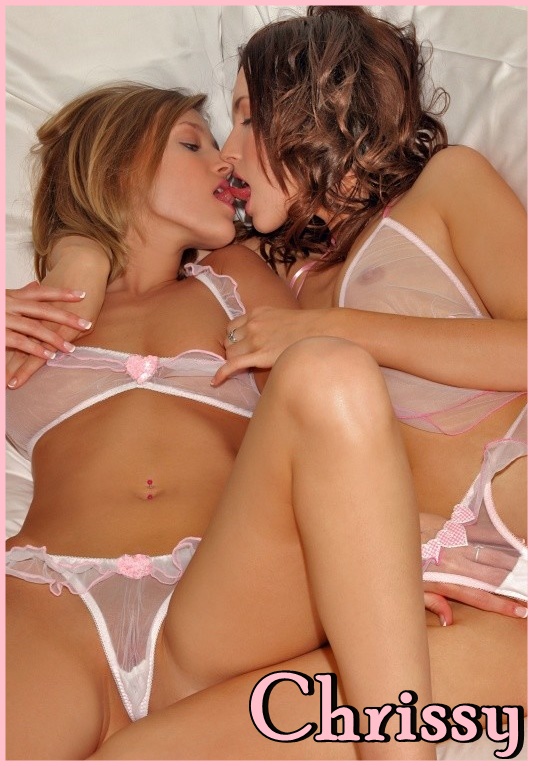 You and I have been having sex for a couple of months now. I like sexy older men, like you. You are smart and sophisticated. You enjoy the finer things in life. You enjoy making love to a sexy young girl like me.
You have been busy with work and I have not seen you. I stop by your apartment and your daughter answers. Wow, she is pretty. She knew that you had a young girlfriend, but she did not realize that she and I were about the same age. She is intrigued and invites me in to wait for you. We hit it off, quite nicely. She finds me as sexy as you do.
You come home from work and find me naked with your daughter. I am making your girl moan for me. I am between her legs kissing and licking her pussy. You are in shock, unable to speak, so you just watch. I use my tongue inside your daughters pussy until she cums all over my face.
I move up to her, grab a fist full of her hair, and kiss her on the mouth with a hot, wet french kiss. Your cock is hard in your pants. You stand in the shadows and just watch your daughter taste herself on my lips.
You slip out the door. Your head and cock are throbbing. You send a text to my phone that want to see me tonight. You think of fucking me, and kissing me. You wonder if you will smell and taste your naughty daughter on me.
Call Chrissy @ 1-866-481-6275
Email- bangchrissy@aol.com