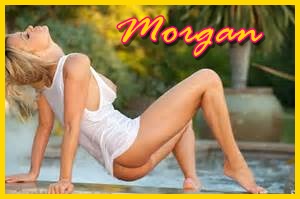 It is your birthday, and it is a big important one. There is a party, and everyone in the family attends. There is a lot to celebrate. The wine flows, your Uncle gives you a beer, so much food, and Mommy looks so proud and so happy. The day is long, and as the party is ending, your Uncles pull aside. They have you say thank you and goodnight to your guests. Surprising that Mommy is not around to say goodnight to the family. You thank them for coming and for the gifts. They form a circle around you and escort you out into the backyard.
There is your Mommy Morgan, with her legs dipped in the hot tub. Her hair is pinned up, and she is wearing a  short white gown. The scene looks like something out of Roman Mythology. Mommy looks ethereal and beautiful. Her movements are graceful and lovely as she plays in the water. Your Uncles are pushing you towards her. You are mesmerized by her beauty, and you suddenly have become shy with your Mommy.
Mommy approaches you and takes you into the tent that was set up for the party. Now empty, Mommy has you sit with her. She explains that in keeping with the centuries-old family tradition, you will experience this special family ritual tonight. You will learn the mysteries of pleasing a woman and Mommy will teach you the responsibilities of being a real man. Mommy will no longer call you her sweet boy. You will experience all the wonderful, pleasurable sensations that the man of the house enjoys. Happy Birthday, Baby!
Mommy undresses you and kisses you in places that were forbidden until now. She is on her knees and takes you into her mouth. Her eyes are looking into your eyes. It is magical and erotic. You feel like you have moved from boy to man when you put your cock into her. 
.
Call Mommy Morgan @ 1-866-307-4657
Email- callmommymorgan@aol.com