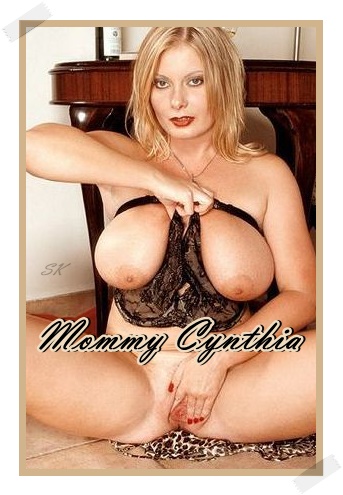 It's that time again baby. Time for your snack. As always, you have your choice.
You can either lay across my lap, while I wrap my arms around you, cupping my big breast in my hand as you open your mouth to suckle Mommy's sweet milk from my nipple.
Or you can crawl over here as Mommy spreads her legs, so you can suckle from Mommy's pussy to receive your juice.
Either or is fine with me, baby. You know Mommy cannot say no to you. You know exactly what happens when you do either one. That small little pink boy dick gets so hard. Mommy always takes care of that for you though, after you're finished with your snack.
You know what baby? Why don't you have both?
Call Cynthia @ 1-866-249-8540

Email- lust4cynthia@aol.com