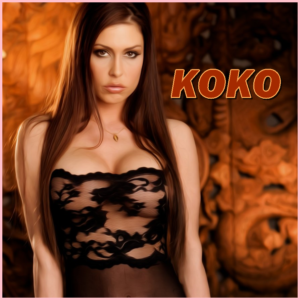 You obey me, you perform my every command, and you adore me.
I train you to my perfect sex slave. I tolerate no nonsense from you. You do as you are told. Maybe, just maybe, I'll let you cum.  
 I spank and tease your balls. I edge you, and my amusement comes from your moans and groans. When you beg for mercy, I laugh and tease the fuck out of you.
I make you cover that big ass in panties. Now, bend over and wiggle that ass! I pull down those silky panties and fuck your ass with big, thick strap-on. You're my bitch and now your ass is mine.
Call KoKo @ 1-866-949-5809
Email: AOL/Yahoo kokowillruinu