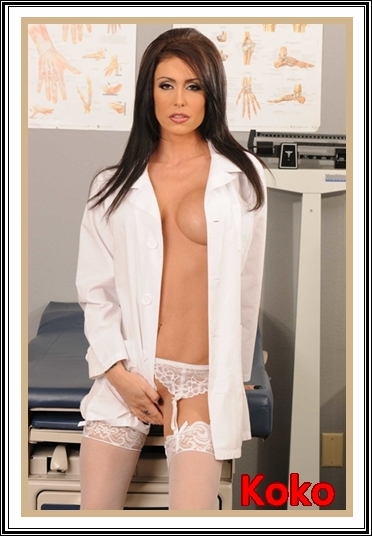 He is submissive with a fascinating medical fetish. I force him to submit to my medical exam for a hot role-play 
His insurance company requires an annual physical. If I give a negative report, his rates will sky-rocket. When he arrives at my office, he is cocky and tries to rush me through the physical by assuring me there is nothing wrong. 
Well, no man on this planet tells Dr. Koko what to do or what to think. Now, he has gotten under my skin. He must suffer the consequences. 
I tell him to take off all of his clothes, and he hesitates, wanting to know why. Last year, he did not have to remove his pants and boxers. I get in his face. With direct eye contact, I assure him that I need to do a complete physical exam.
Then tell him to bend over for me. He thinks he can outwit and argue with me, but this man has met his match. I show him that Dr. Koko is always in charge. Unless he wants me to submit a false, negative report, he will obey my instructions. 
First, I give him an enema, which he makes him very submissive and compliant. Then I make him squirm and when I give him a through prostrate exam. When his cock gets hard in front of me, he becomes very embarrassed. After a bit more humiliation, I drain his blue balls and wet cock. He is so submissive that he asks when he may have another appointment with me.
Call KoKo @ 1-866-949-5809
Email: AOL/Yahoo kokowillruinu