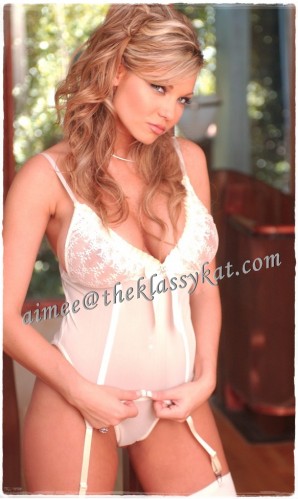 Being with you again made me realize how much I missed you. It's like your cock found it's home again, deep inside of me.
I feel so sexy dressing up for you. Every time I put on my hot lingerie, my pussy starts to moisten because of the anticipation of being with you soon.
When you walk in the room and you see me sitting on the edge of the bed, I can't help but to notice that big bulge in your pants. I love knowing that big cock is all mine and eagerly awaiting to fuck my holes.
We fuck so good, why we ever stopped, I'm not quite sure but I'm here wanting your cock again.
Always ready for you,
Aimee
.
Call Aimee @ 1-866-428-2664
Email: playfulaimee@aol.com