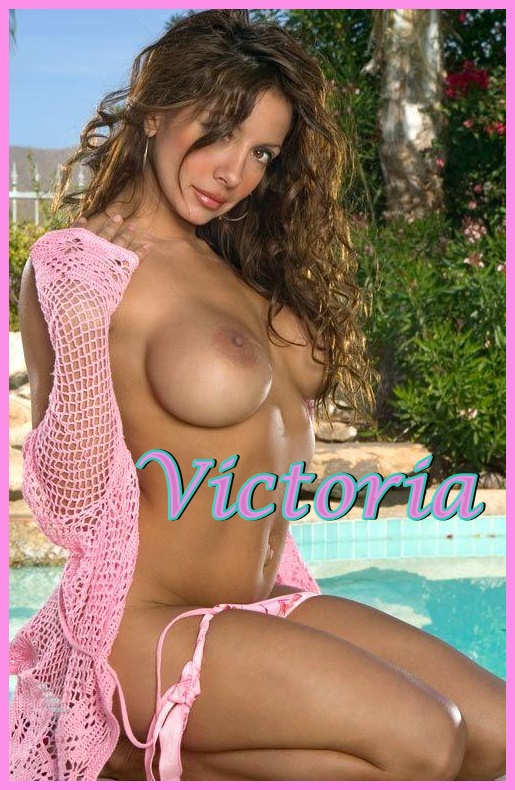 I've been hearing strange noises outside of my home for months. That, and the weird feeling that I'm being watched. Usually, it happens at night, but I've also noticed it during the day a few times. The thing is, voyeurism turns me on.

I was soaking up some Florida sunshine by my pool this afternoon. I'm laying there in my little pink bikini, enjoying the heat on my body when I heard a noise. I opened my eyes and followed the sound and finally saw him, my peeping tom. He was at the corner of my privacy fence, and he was looking through the slats.

 I didn't want him to know I knew he was there. I decided to make this worthwhile for him. I untied my bikini top and let it fall off. I ran my hands slowly over my big breasts. The slight breeze was making my nipples hard. I rolled them between my fingers and then I slid my hands down my stomach, and untied the strings on the sides of my bikini bottoms. I slid my right hand down to my pussy while my left hand went back up to my hard nipples. I started rubbing little circles on my clit, spreading my legs wider.

My peeping tom grunted on the other side of the fence.
I pulled my sunglasses down a little and let him see my eyes as I began cumming.
Call Victoria@ 1-888-307-4889
Email- klassyvictoria@aol.com