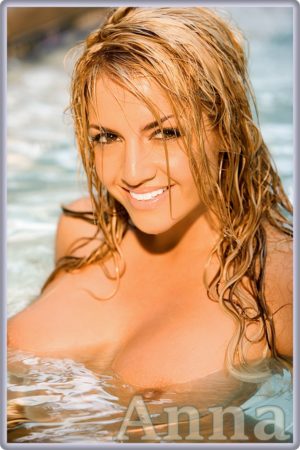 I was at the gym a few days ago and decided to go for a swim. It was late, so that area was pretty empty. It was only me and another guy. He was setting his things down and getting ready to swim some laps. I didn't think much of him to begin with.
He took his shirt off. His body was perfect and his snug trunks gave me an idea of what he was packing. My nipples were so hard in my bathing suit that they hurt. I tried to focus on treading the water, but I had to stop and sink into a corner of the pool to give my aching pussy a little rub.
He obviously noticed and swam over my way. He didn't say anything to me, just swam under the water. I felt his fingers pulling my suit to the side, then his warm tongue working over my swollen clit. My moans were echoing all over the room. He came back up for air. He tried to play with my body a little, but I was too impatient.
I worked his cock out, wrapped my legs around his waist and wiggled around until he was inside of me. He was so thick. My pussy had never been so stretched. He grabbed my waist and started ramming into me. Water was sloshing everywhere. We were both moaning and grunting. He pulled out and forced my head under the water to take his load in my mouth.
As soon as I came up, he was already packing up and leaving. He turned to wink at me before he left. I floated around in the pool for a little longer, thinking I'll be visiting the gym pool more often. 
Call Anna @ 1-866-630-9316