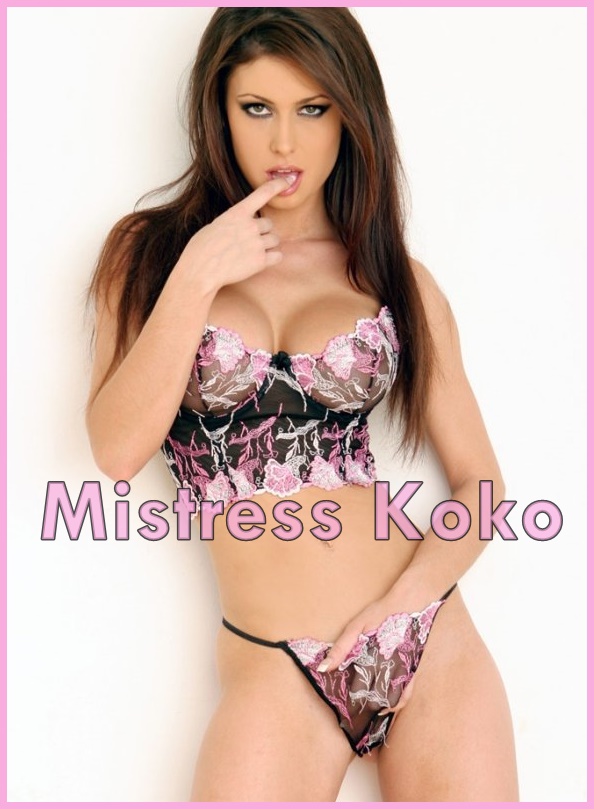 It's Friday! Time for your weekly Cock and Ball Torture Session.
I'm feeling horribly wicked today, so be prepared to have yourself pushed beyond your limits tonight.
Go get ready for our session. Present your naked ass to me! Do not keep me waiting! Have your toys ready and your balls tied for me! Make sure they're tied tight or suffer the consequences.
My nipple clamps are ready to inflict pain to your nipples. I know how it makes your cock ache when I abuse your nipples.
I purchased a new cane. Last session, I broke it on your ass cheeks. My cane doesn't make much noise so it doesn't drown out your groans as each sharp thrash strikes your flesh.
You beg for mercy when I slap the tops of your thighs. It makes you truly feel submissive when you beg and the cane leaves bright pink stripes on your skin.
Once I beat and abuse you into a deep submissive state, I focus on your cock and balls. You stand with your hands bound behind your back and your legs secured with a spreader bar. I make your cock hard with a few licks and a little tickle to your tied balls. First pleasure, then pain!
That first crack of the ruler against your hard cock. Ten Spanks, each one is a little harder than the previous one. You're in a state of limbo. You're in that grey area of pain vs. pleasure. You whine and moan. You're experiencing both ecstasy and agony at the exact same time. You don't know if you're pleading for mercy or for more torture.
Finally, after a long session of edging, I allow you to have one fantastic orgasm for me. You're always such a good little pain slut for me.
Call KoKo @ 1-866-949-5809
Email: AOL/Yahoo kokowillruinu