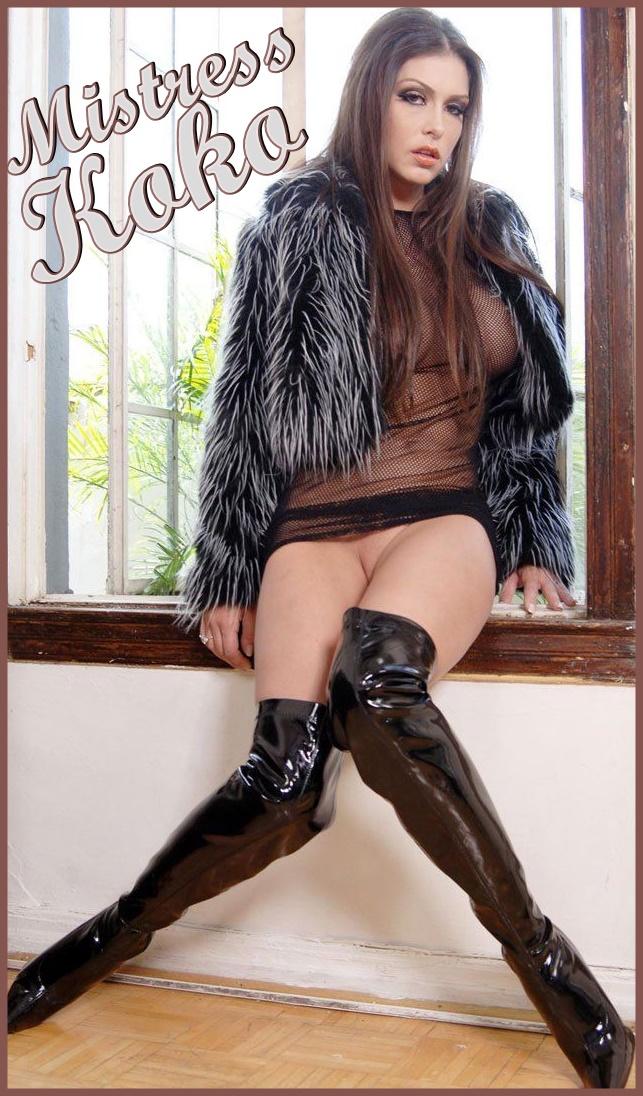 Kneel before me. Admire my beauty. You know your place. You're my little pet and you're my most devoted slave.
Despite the warm temperature, I wear my tall black leather boots for you. I know your weakness for black leather boots. I want you to suck on my sexy heels. Suck on it like a little cock. Come on, show some enthusiasm. Lick the toe of my boot and smell that leather. Close your eyes and just smell. Rub your cock against my leather boot, like a good boy,
Now put your face between my legs. Enjoy that sweet sexy scent of my wet pussy. Get your tongue under those panties. You know your only purpose is to amuse me, obey me and pleasure me.  Now pleasure me, damnit! Worship your Goddess. Lick me until I cum all over your face. 
 It's time to bend over and be my bitch. Spread apart your cheeks and offer up your ass to me. I know you need this. I give your ass a couple of spanks. Now, fetch me my super big black strap-on. I want you to watch me put it. Beg for it, bitch! Beg me to fuck you!
Call KoKo @ 1-866-949-5809
Email: AOL/Yahoo kokowillruinu