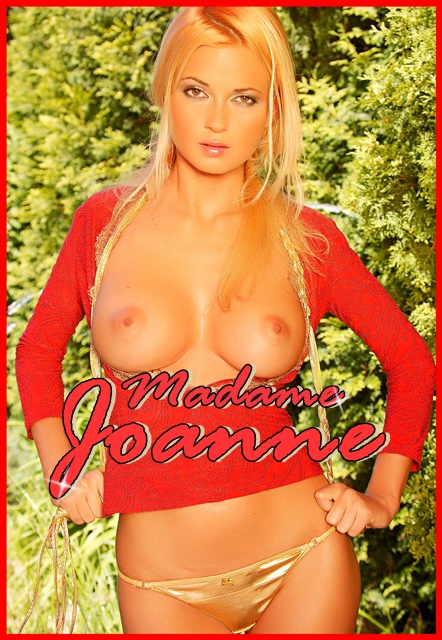 It's that one word that gets you every single time. I can talk very filthy but when I say that one magic word, it sends shivers down your back and straight to your cock.
When I say "FUCK" your cock instantly stiffens and you're hypnotized on my sensual voice. From that moment forward, I have you doing things under my "Fuck" spell.
The more I say FUCK, the more you want to explode. Since you're in a "Madame Joanne" trance, I have complete control over your orgasms. I may allow you to release or I might leave your balls still heavy and full.
Just seeing the word Fuck spelled out in front of you does absolutely no justice. You have to call me and hear me say that hypnotic word in your ear and you will soon become one of my many "Fuck Spell" victims.
Call Joanne @ 1-866-477-1047
Email- kmadamejoanne@gmail.com