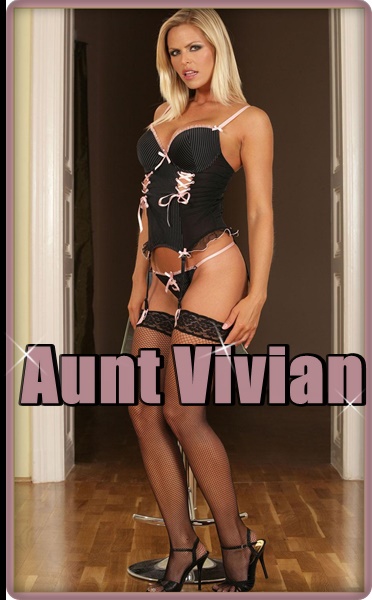 I walked into his room and found him smelling my cum soaked panties and it seemed like he was really enjoying it, to the point of a huge erection. He was so focused on my dirty panties, he never noticed that I was standing there watching intently, and rubbing my now increasingly wet pussy.
It was so exciting and it never caused me any second thoughts that he was my nephew! All that mattered to me was the fact that he found my panties to be delicious, and it made his young cock hard.
I was standing there taking it all in and literally pushing my fingers deeper into my cougar slit, wanting only to be fucked by my nephews cock. 
Do I dare make him aware of my presence? How will he react to his loving Aunt needing his cock deep inside of her mature pussy? Only one way to find out.
Call Vivian @ 1-866-481-6229