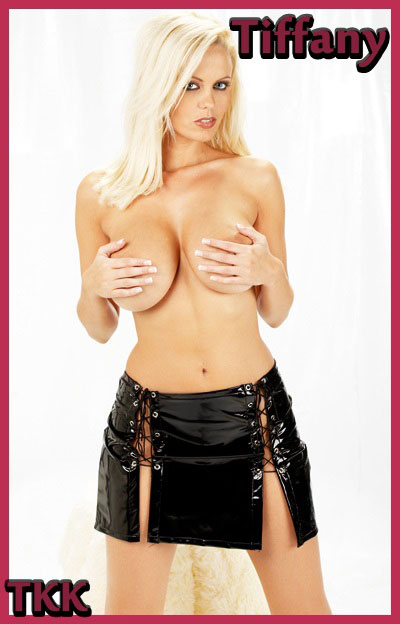 I see you staring at my glossy red lips and long shiny fingernails. You're wondering what those shiny lips and sharp fingernails would feel all over your cock, and balls. You're wondering the pain and pleasure they can cause. Most men stare at my tits, but not you. You want and need so much more than that. 
                      I sweetly kiss you, but then I bite your lip hard. I stroke your handsome face, then I slap it. I push you down on the bed. You can feel the heat from my body. It's warm and my salty sweat is dripping onto your lips. You need a taste. 
  I slowly work my way down your body. You push up on your elbows to watch me. I bite, pinch, and slap your thighs. You're completely vulnerable to me. You raise your legs, letting me find all those tender spots. 
My soft hands are now on your balls. You sigh, when I twist them. I begin to  tease the tip of your cock with my teeth. I slide my teeth a bit up and down your shaft. You sigh, you moan. 
You are mine!
Call Tiffany @ 1-866-794-8175
Email- blondebimbotiffany@gmail.com