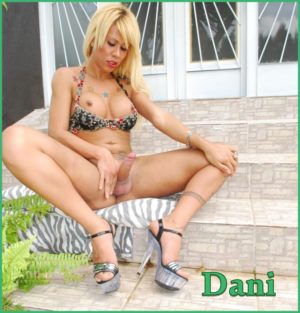 Let's masturbate together outside.
I am housesitting for my family. It is very relaxing out here in the burbs, but I miss the energy and the excitement of downtown. I confess that I am feeling the need to do something naughty.
How about you and I do something fun together? Give me a call while I am outside this afternoon getting some sun. You and I can masturbate together. Tell me how to play with my cock and I will tell you how to play yours. We can have a little guided and mutual masturbation! Sound hot?
Call Dani @ 1-866-514-4236
Email- shemaledani@aol.com