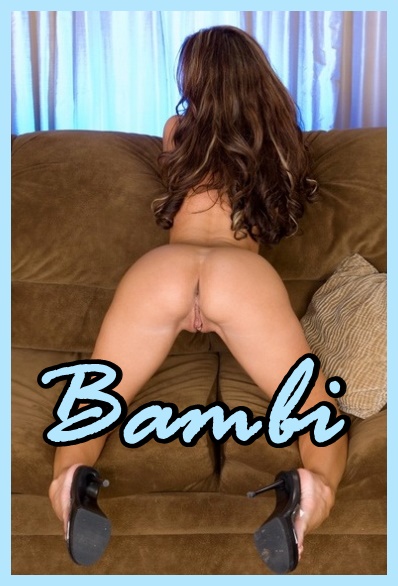 It only takes a quick glance to see that I have an ass made for fucking. Inside and out, my ass is a work of art.
Come have a closer look. I'll bend over and spread it wide for you. Looking at that little puckered hole makes your mouth water and you can't keep your tongue out of it. Your wiggly tongue feels so good stabbing in and out. You're getting it all wet and slippery, your fingers will just slide right in.
Can you guess how many fingers my ass can take? 1? 2? 3? Try ALL 5! I love having my ass fisted and stretched. I'll even push back against you until you're buried above your wrist. Don't you love the way my ass spreads for you? Of course, the fisting you give me will only prepare my ass for the pounding from your cock! Fuck it as hard as you can. You can't get deep enough inside.
Once you're finished, the only thing left to do is to cream pie my slutty ass. I love having an ass full of your jizz. Fill me up!
.
Call Bambi @ 1-877-399-6245
Email- talknasty2bambi@aol.com