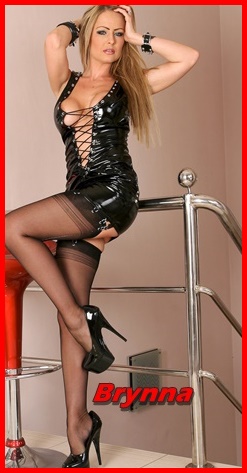 I lure you to my place with my tantalizing curves and seductive ways. I tease you and I tell you that it will be a night that you'll never forget. You know that you can't say no to me.
You think I'm having a party. Well, I am having a party, but you'll be the entertainment.
When you arrive, you're told to strip. Yes, I want you naked. In the next room, all of my best girlfriends are waiting for you. They're sizzling hot, wearing only their best lingerie.
There's a sexy black thong for you to wear. Now, serve the ladies! I want you to get on our knees and start licking, and be my good boy! There's a BIG reward for you. While you're pleasuring the ladies, I fuck you with my huge strap-on.
 When I pull out, I show off that nice gaping hole of yours.
Then the real fun starts! I bring in another guy with super big cock! I know you're a size queen. I have complete control over you. Now start sucking his cock while the pretty ladies watch.
Call Brynna @ 1-866-511-5538
Email- badbrynna@gmail.com