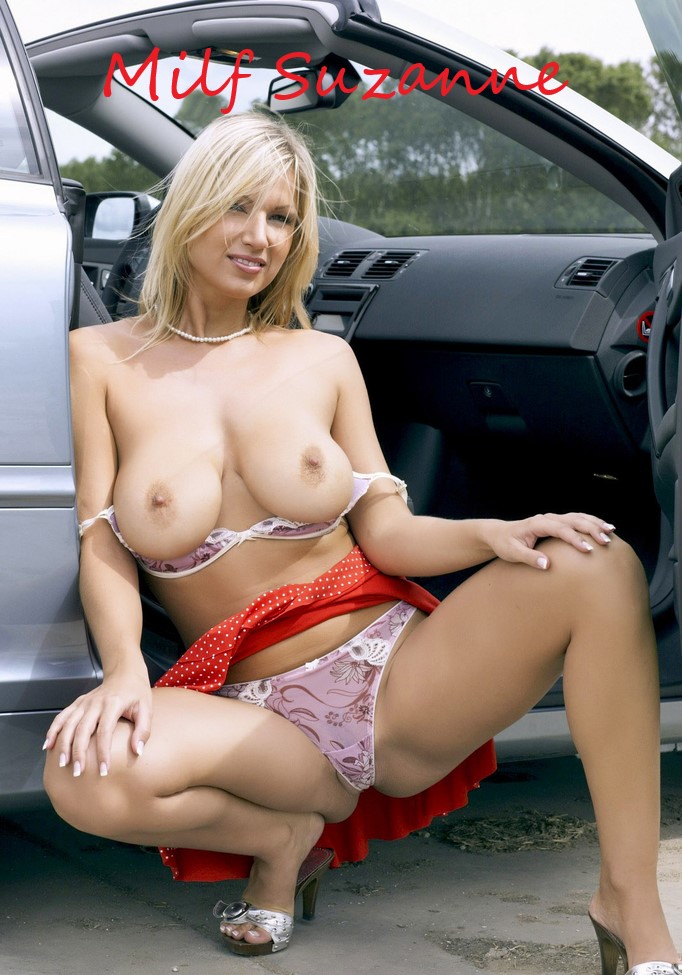 I have a very dirty confession to make. They're times when only something dirty, nasty, and random will take care of my aching, wet, and horny cunt.  Last night was definitely one of those times.
I had heard some talk about ladies who go to the park and hang out in their car nude. They open the door and wait to be noticed. That seemed risky, sexy and outright fun. I figured if things went my way, I would get to fuck a couple of strangers. 
It was a beautiful night with just a bit of summer warmth hanging over. I was so excited as I removed my bra, and exposed my tits. I hope I get noticed soon. Maybe an hour passed and two men were walking my way. I licked my lips and pinched my nipples to make sure they knew what I was up too.
I must have passed out or something because I woke up to see the sun coming up. I was alone, and my clothes still off. I was so sore and very sticky between my legs. I noticed my face in the mirror. My makeup smeared and cum in my hair.  I just might try that again next time my pussy needs to be filled over and over again.
.
Call Suzanne @ 1-866-796-0166

Email-milfsuzanne@aol.com