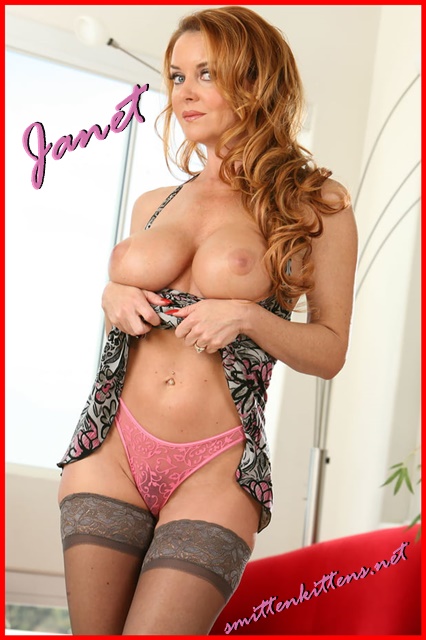 Mommy Janet needs to talk to you. I know that you've been getting in Mommy's panty drawer and making a sticky mess in my panties. I don't know how you figured you wouldn't get caught. You left all the evidence in my lingerie drawer!
I brought them all in here and you're going to clean up your mess. I want you to suck all those cum stains that you left behind out of my panties. That's your punishment, like it or not. That's what happens to dirty, naughty boys like you.
Open up, I'll put the first pair in. Take long licks right there at the crotch. I want every drop slurped out of there. There we go, now the next. And the next.

It looks like we'll have another mess to clean up soon. Your cock is getting so hard. I wonder if it's the taste of Mommy's panties? Or could it be your own cum that has your cock rock hard?
.
Call Janet @ 1-866-929-0596
Email: cougar_janet@aol.com