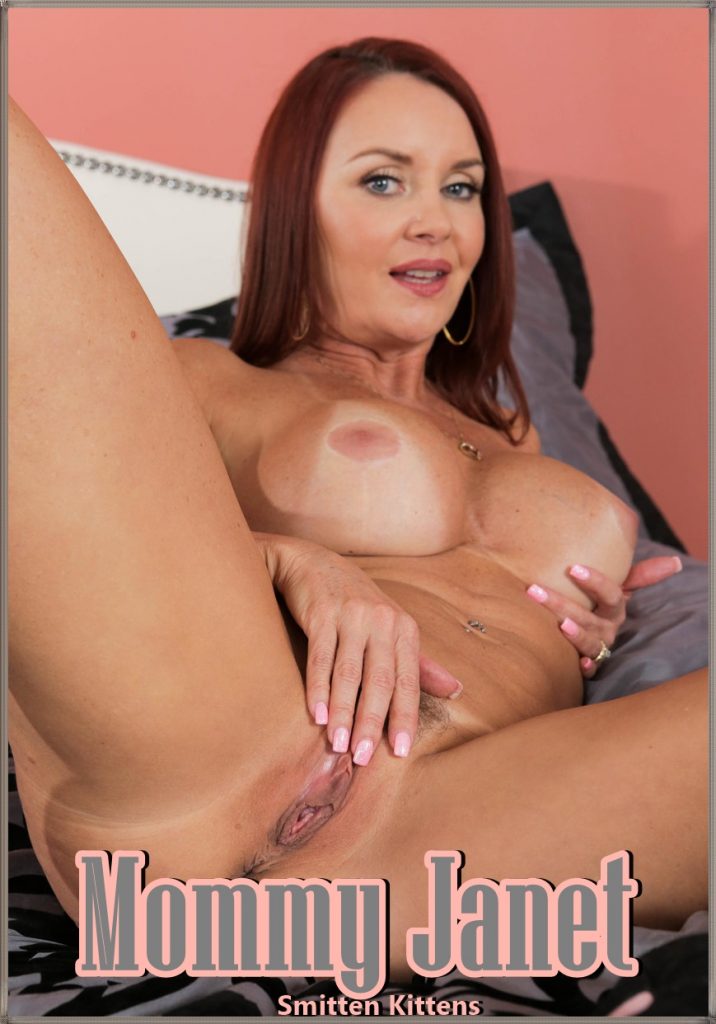 I know you heard Mommy come home a little tipsy last night. It probably worried you a little bit, that's why you had to come check on me.
I had my favorite toy out, sucking it hard, and getting it nice and wet. My other hand went to one of my tits, slapping it before I squeezed hard. My moans must have made your dick hard.
I brought my big toy down between my legs, giving my clit a couple of taps. I know you were trying to be quiet, but Mommy still knew you were there. I know it's so naughty, but it made Mommy's pussy so wet. That huge toy slid right into the hilt. You must have jumped a little when you heard that scream come out of me. It just felt so good. Mommy couldn't help herself. I had both hands wrapped around the big balls of that cock, pumping it in and out. My eyes were closed, but I knew you were standing right over the bed. I kept my eyes closed. Mommy didn't want to startle you.
I kept fucking my aching cunt. I was being so loud, but I could still hear you breathing hard. I tried to imagine the look in your eyes when Mommy exploded all over her satin sheets. My back was arched and my tits were pushed up for your inexperienced eyes to see. I pretended to fall right to sleep, but I was really just waiting.
Once I knew you had left, I looked at the foot of the bed. Mommy wasn't the only one who made a big mess. There was a sticky surprise all over the blankets. I dipped one finger in and brought it to my tongue for a little taste. You're such a sweet boy!
.
Call Janet @ 1-866-929-0596
Email: cougar_janet@aol.com