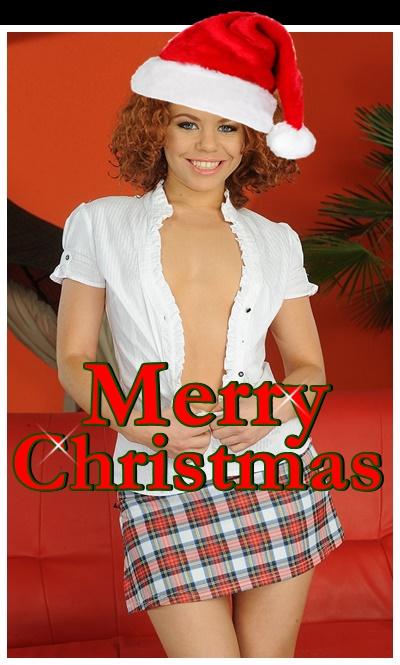 I'm so excited to be back home. I was away for  awhile, but I can't tell why.  It's a big secret. I was the only one home today and all I have been doing is looking out the window. I'm looking so hard, my window has fogged up. I 'm wondering if I should just go over and see if he's home. I have some special news I know he'll want to hear. 
I put on my little Christmas hat and knocked on his door. Bah Humbug!!  There's no answer. It's getting cold and I didn't take a coat.
Wait? Someone is opening the door. Who is that girl that is leaving? He sees me and gives me the biggest hug. Giggles. I love when he pats my bottom.
I sit next to him on his big bed, and try to tell him where I've been. He kisses me every time I try to talk. I try again, but his head is moving down between my legs. Oh no. This is how the trouble started in the first place.
  Now he is licking my little rosebud. This is going to be trouble. 
I try hard to tell him, but he's pushing inside me. I try to tell him that I don't want any baby batter. I really tried. It felt so good, though that he didn't pull out.
Looks Like I might be going away again.
Call Piper @ 1-866-687-5486
Email- teenpiper4phone@aol.com